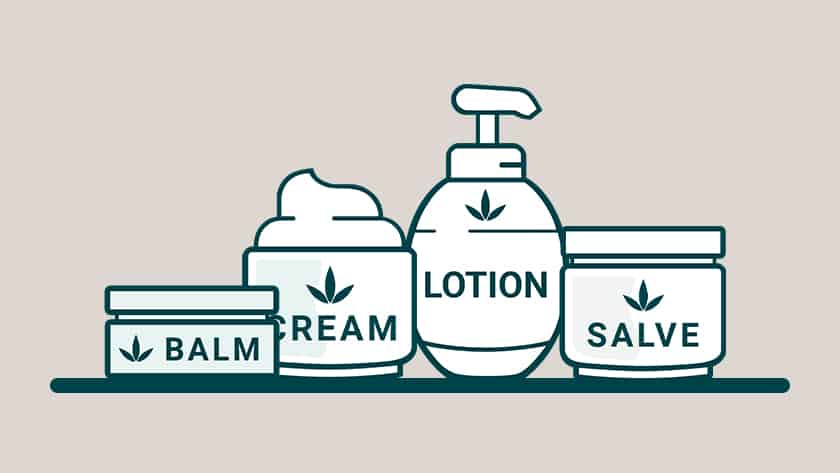 Overview
This is a buyers guide to CBD Topicals.
In this new guide, you'll learn everything you need to consider before purchasing CBD topicals.
You'll get answers to questions like:
What are CBD Topicals?
What are the benefits of CBD Topicals over CBD Oil?
How Do CBD Topicals Work?
What Conditions Can CBD Topicals Treat?
How to Choose the Right CBD Topical you
What are the Best CBD Topicals on the Market
And much more.
So if that interests you, let's jump right in.
Contents
Introduction to CBD Topicals
What are CBD Topicals?
CBD Topical are ointments infused with cannabidiol (CBD), and you can apply it directly to your skin. Well, that's pretty obvious, right?
Topicals can be categorized into 4 types:
They are:
Each category contains different ingredients, as well as varying consistencies, textures, and thicknesses.
Balms & Salves
Balms & salves contain only a few ingredients.
The 3 most comment ingredients are:
olive oil
beeswax
A herb extract.
Balms are useful for relieving skin irritations, inflammation, and wounds.
Salves sit over on skin for more extended periods and do not provide much moisturizing and hydration, just as creams do. But since it contains fewer ingredients, there is minimal risk of skin reaction or allergy and ideal for sensitive baby skin.
Creams & Lotions
On the other hand, creams and lotions deliver CBD properties deeper into the skin layers because of their water content. It usually contains moisturizing and hydrating ingredients, so in addition to its CBD effects, it provides skincare benefits.
Benefits of CBD Topicals Over CBD Oil
To understand CBD Topicals advantage over CBD oil products, let's make a quick comparison of oral ingestion vs. topical application.
Oral ingestion
A common way to take CBD substance is orally, or through the mouth. When you take CBD orally, it reaches different parts of the body, not a specific area. It may also take longer to digest the oil substance and put it to work, and you will have no control over where your body utilizes the CBD.
Topical Application
When you apply a CBD Topical directly onto your skin, you are then targeting the affected zone or problem area you wish to treat, being able to maximize the natural benefits of CBD right where they are needed. It also works significantly faster and results in a more focused onset of effects.
How Do CBD Topicals Work
Your Skin has CBD Receptors
Underneath the skin, you have a system of receptors called cannabinoid receptors.
These are associated with pain sensation, immune function, mood, and more. Once you apply CBD Topical onto your skin, the CBD compound permeates the skin. It then activates the cannabinoid receptors around the affected area, thereby relieving the soreness, chronic pain, itchiness, or other skin conditions.
For a detailed technical explanation about these cannabinoid receptors and how the endocannabinoid system work, you can check out my post, "Understanding Your Endocannabinoid System."
Now, let's investigate:
CBD proves effective in treating a long list of medical issues, what are some of them specifically?
Conditions CBD Topicals Treat
CBD Topical healing properties
CBD possesses anti-inflammatory and anti-spasmodic properties, kills pain, enhances circulation, and regenerates cellular activity.
CBD-infused Topicals work to treat the following:
reduce inflammation on joints and other areas where inflammation commonly occurs
relieve pain caused by inflammation
heal wounds, cuts, scrapes, and bruises faster
improve skin conditions
improve overall skin hygiene and quality
Medical Uses of CBD Topicals
Now that we have an overview of CBD cream performance, we can look at a number of conditions CBD could significantly help with, including: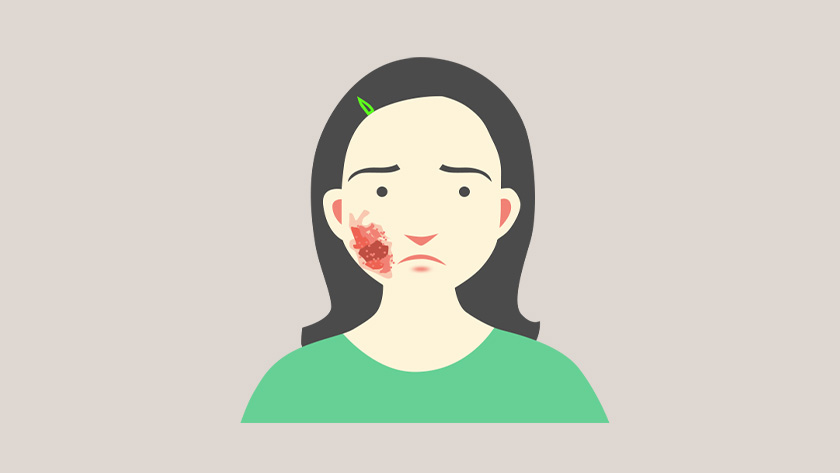 CBD Topicals for Melasma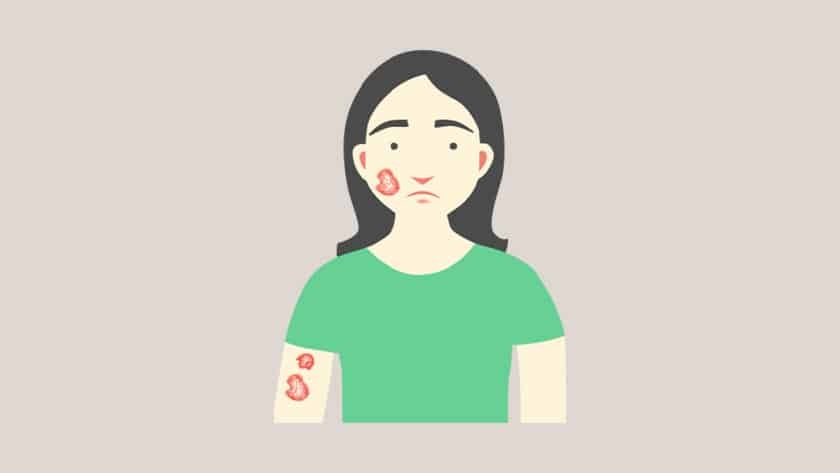 CBD Topicals for Psoriasis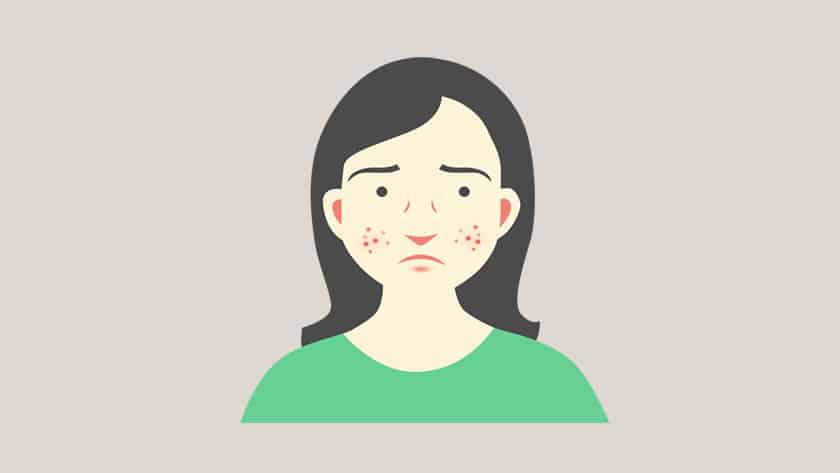 CBD Topcials for Acne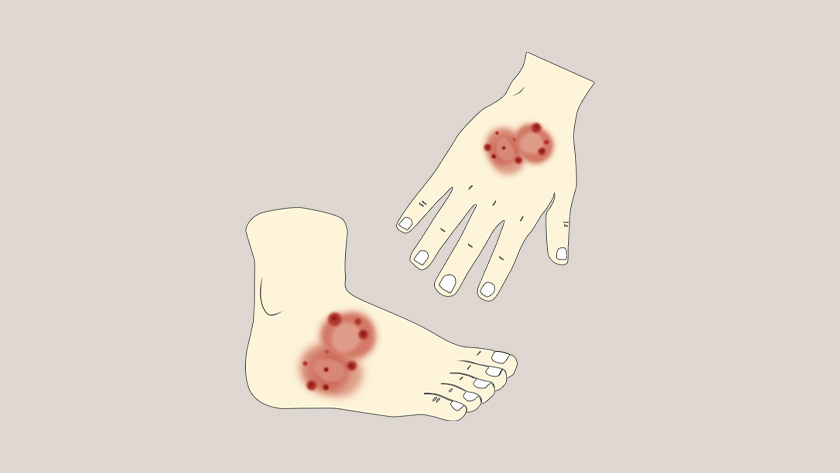 CBD Topicals for Eczema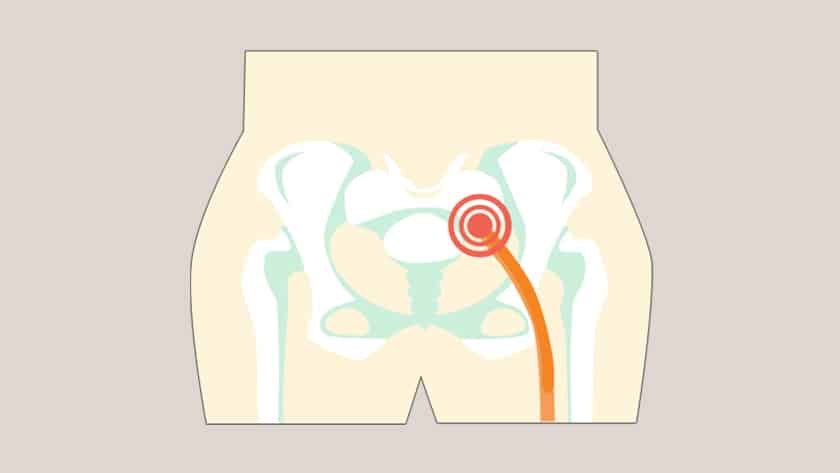 CBD Topicals for Sciatica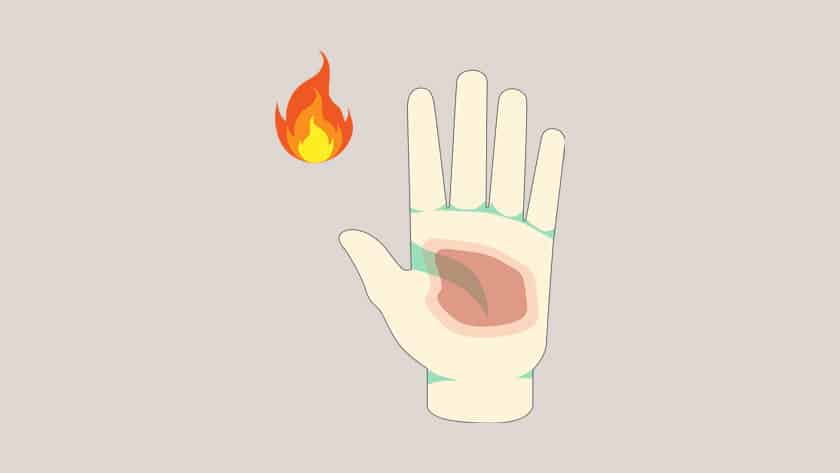 CBD Topicals for Burns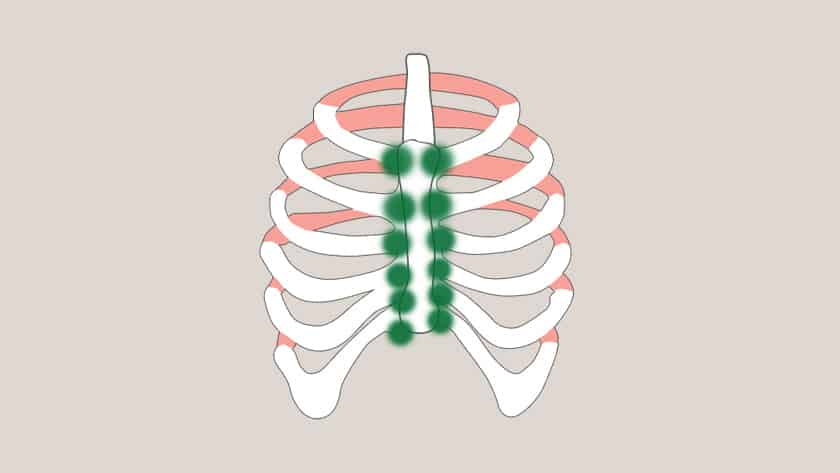 CBD Topicals for Costochondritis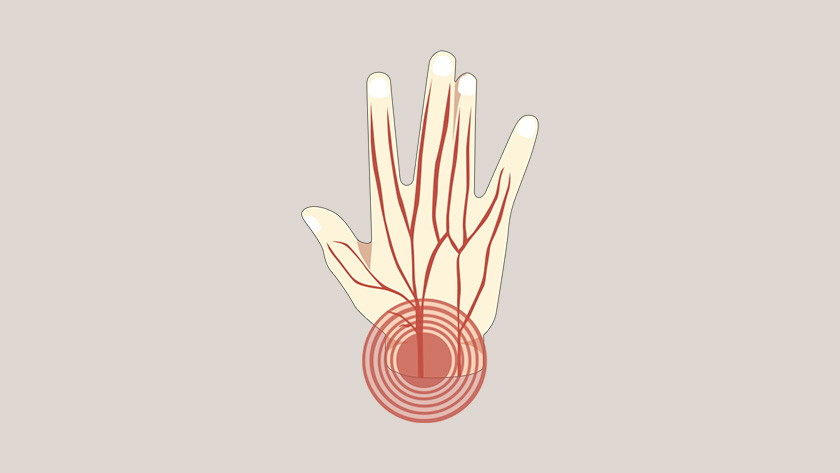 CBD Topicals for Carpal Tunnel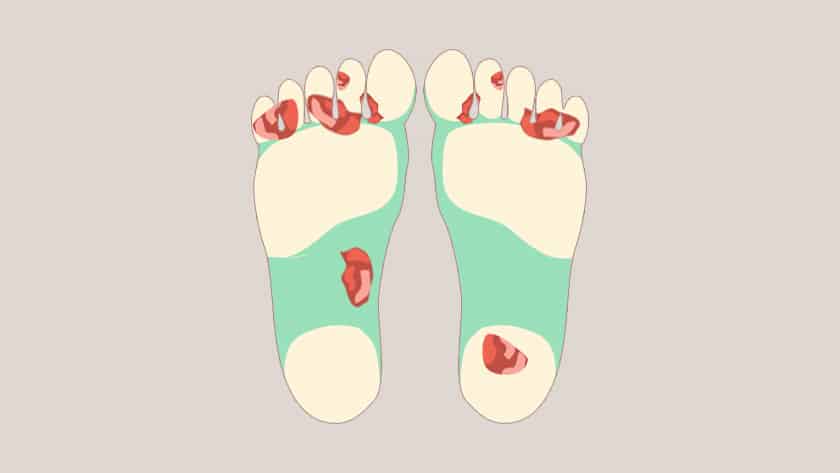 CBD Topicals for Athlete's Foot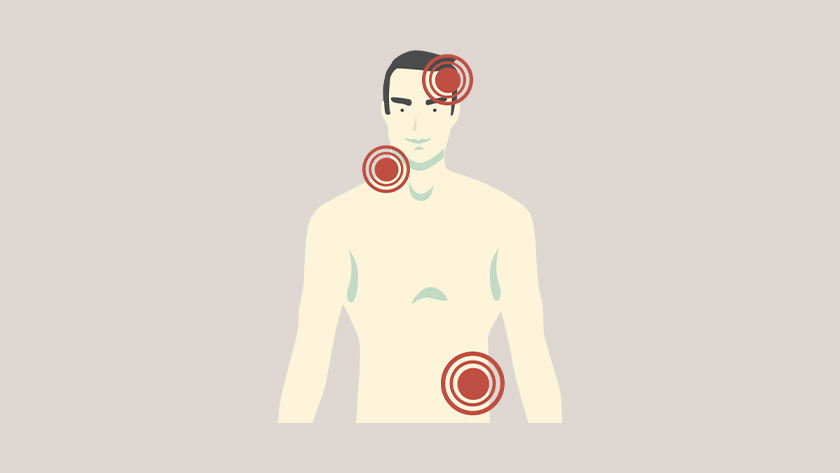 CBD Topicals for Neuropathy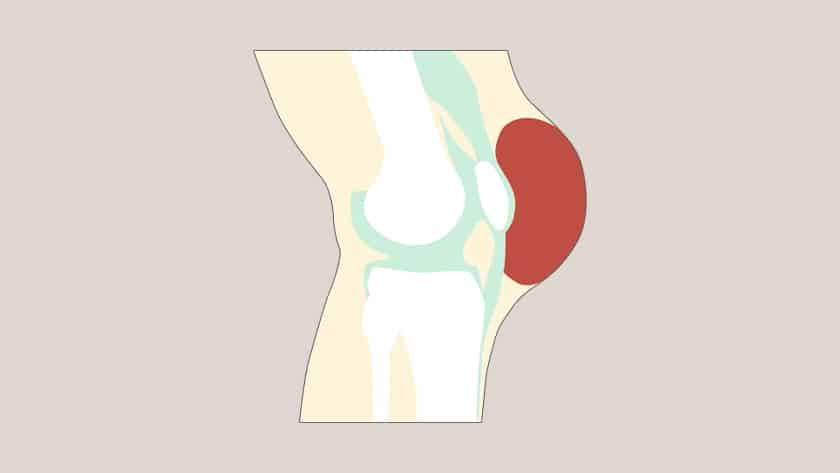 CBD Topicals for Bursitis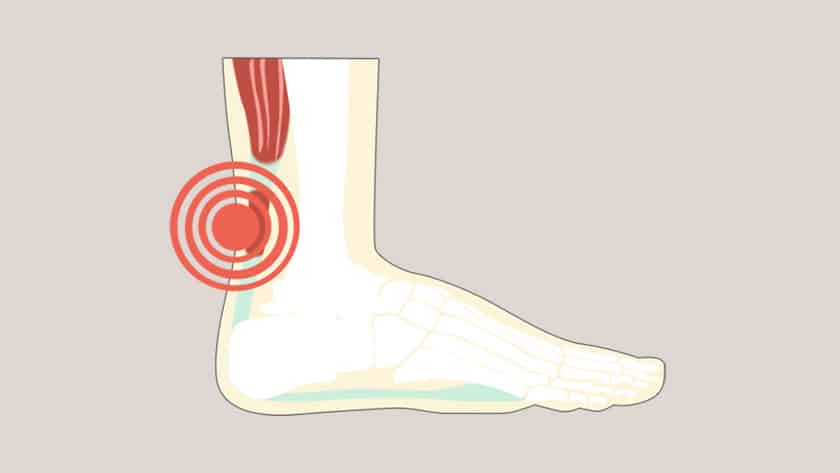 CBD Topicals for Tendonitis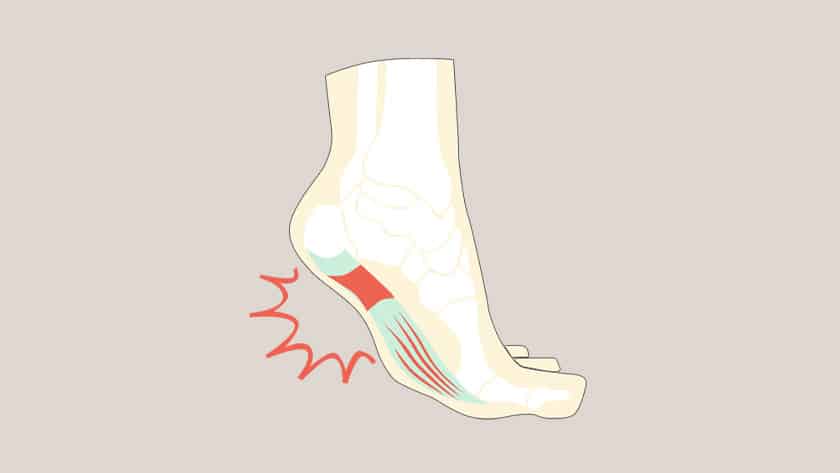 CBD Topicals for Plantar Fasciitis
How To Apply
How to apply CBD topical creams
As we have mentioned, CBD cream does not easily pass through the skin's barrier. Substances such as dirt, sweat, and dead cells on the surface of your skin may get in the way, preventing CBD molecules from reaching the source of pain or addressing the skin issues. Preparing your skin ensures that you get the most out of your CBD cream.
Prepping steps are:
Wash the area you intend to apply the cream with soap and water to remove excess oil or dirt buildup.
Liberally apply the CBD cream on the affected area.
Enjoy the therapeutic benefits!
How much CBD should I apply
CBD cream producers typically list the recommended rate of use depending on the severity of your condition. Most CBD cream manufacturers suggest re-applying from 1-3 times a day to as needed.
Will CBD cream make me high?
The answer is a big NO!
CBD cream does not contain THC, the compound that causes psychoactive effects. CBD can't get you high. Plus, it is only for external use, so it never enters the bloodstream.
Will CBD cream cause me to fail a drug test?
You are applying CBD onto your skin and not ingesting it, the CBD would not enter your bloodstream. Rest assured, there is no chance of ever failing a drug test even if there were small THC amounts in the product.
Do CBD creams have possible side effects?
CBD creams are applied topically, or directly to the skin.
Human skin, in general, has low permeability, which means it blocks most substances from entering. Since CBD never reaches the bloodstream, such creams typically don't cause side effects.
However, a small study does suggest that CBD might possibly interact with some medications. Consulting a doctor before using any product, including CBD creams, is always beneficial.
Tips Before Buying
Yes, a diverse range of CBD products available on the market can be pretty overwhelming. So when shopping for CBD Topicals, especially for the first time, there are 5 key factors to keep in mind.
They are:
Potency
CBD extraction type
Quality control
Ingredient quality
Volume
Price
Let's examine each of them.
1. Potency
The potency determines the amount and strength of cannabinoids substances in your CBD Topicals. Because CBD does not easily penetrate the skin layer, it is vital to purchase a potent product to experience real therapeutic benefits. Potent Topicals must contain at least 400mg of CBD per container. Some Topicals that have up to 2000mg of CBD present.
2. CBD Extraction Type
When picking which CBD Topical suits your needs, you will encounter terms referring to the extraction process made to obtain CBD and remove as much THC components from the hemp plant to produce the final product.
3 ways to extract CBD from hemp:
isolates
full-spectrum
broad-spectrum
Isolates
Isolate extraction removes all the THC in the product, isolating CBD alone from other components and reducing it to the purest form. Even so, this extraction method is harsh and strips away other cannabinoids and volatile organic compounds, making isolate creams less potent.
Broad-spectrum
Broad-spectrum CBD Topicals contain most cannabinoids found in the cannabis plant, but still do not contain THC. Compared to isolates, it can deliver enhanced therapeutic benefits without, as well, the risk of psychoactive effects of THC.
Full-spectrum
The full-spectrum extraction method strips out almost all of the THC from the hemp, leaving only 0.3%, while preserving all cannabinoids in the final product. Full-spectrum CBD contains only a relatively small amount of THC and still does not pose any harmful effect.
3. Quality control
It can be really challenging to validate the marketing claims CBD Topical manufacturers make regarding the quality and potency of their products.
For that reason,
You probably would want to check the CBD Topical company website to ensure that the product has been independently tested by a reputable third-party laboratory. Most companies understand how important these reports are for the consumers and make them readily available on their website. It offers the peace of mind that a product is not only safe but also contains what the label claims.
Be very wary of products that do not offer transparent third-party lab testing results.
4. Ingredients
Choosing all-natural, organic ingredients, whenever available, is always a good idea. It provides all the benefits without the harmful effects of chemicals and pesticides.
That is why,
Before buying any CBD Topical, you should always have a good read of the product information on the label to make sure that it contains as many natural ingredients as possible.
If you want the added benefit of moisturizing, you will need to purchase Topicals with moisturizing ingredients, which sometimes may not be very natural.
5. Volume
6. Price
Simply put, CBD Topicals are not cheap.
They range anywhere from $30-$100 dollars depending on the potency and CBD extraction method.
You also have to check the volume of Topical you are getting. It might be tempting to purchase creams that would cost you less, but the reality is that there are fewer ingredients and a lesser volume of cream in the container.
Our Best CBD Topicals Review article will reveal the price per milligram you are paying for in each CBD Topical product. You better have a look at it, so you won't be fooled by misleading sales tactics.
Our Top Picks
Our Top 4 CBD Topicals
The right CBD topical for you depends on a whole bunch of factors like what you're going to use it for: to treat pain, to treat skin issues, or for everyday skincare.
There's a lot to consider.
It doesn't help that there are hundreds of CBD topicals out there. While it's nice to have lots of options, it makes it hard to pick the right one for you.
That's why we picked our top 4 CBD topicals so you know what we think is the best CBD on the internet today.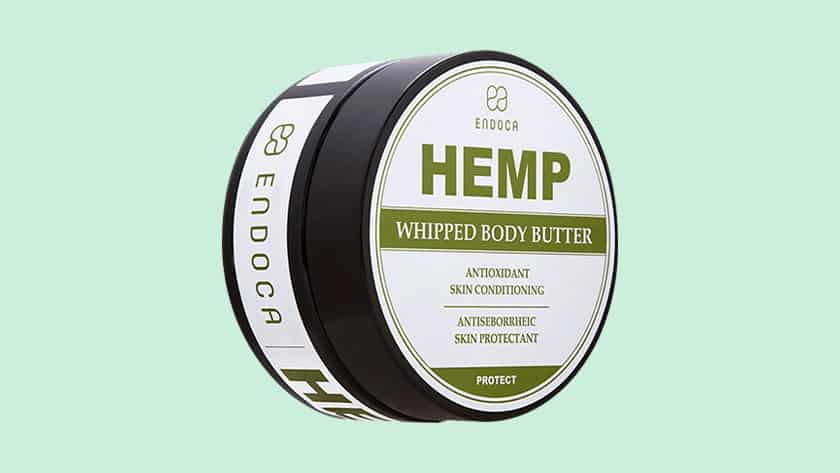 Best CBD Cream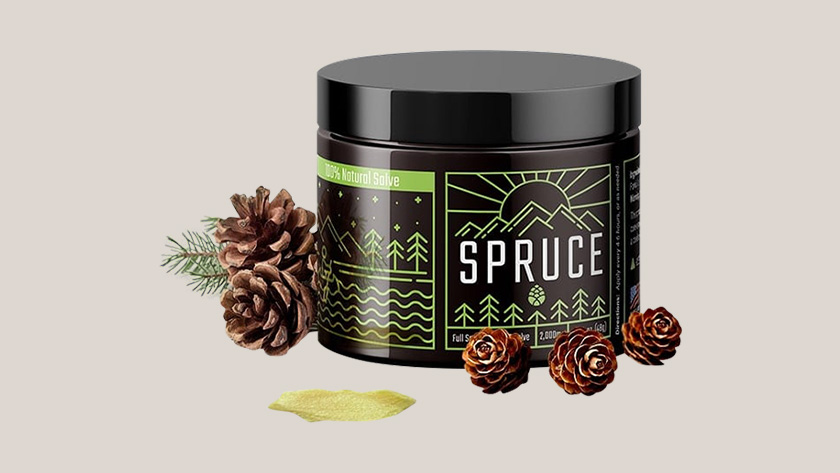 Best CBD Salve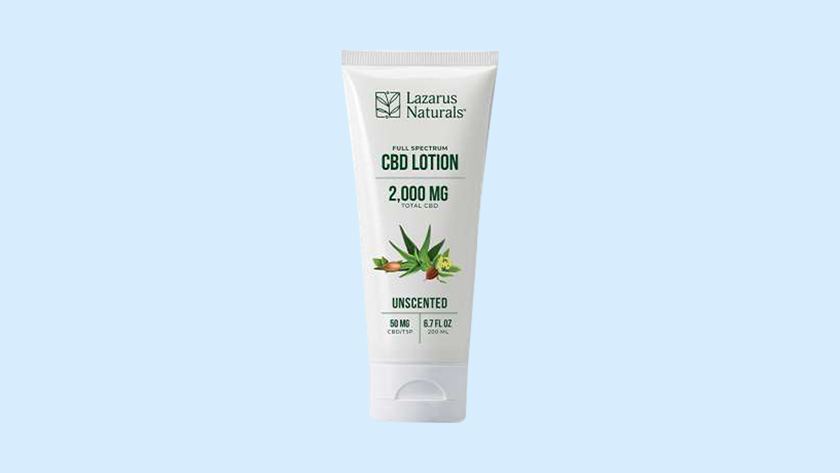 Best CBD Lotions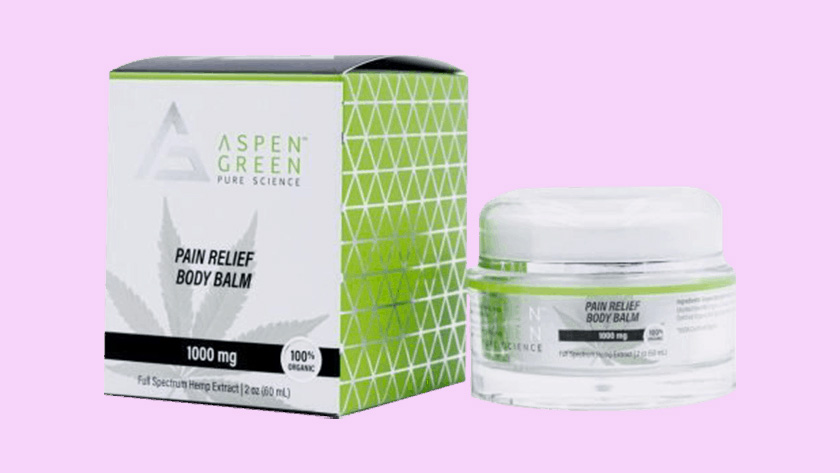 Best CBD Balms
Our Research Process
At CBD Cream Advisor, we aim to provide: accurate reviews on every CBD Topical on the internet.
We conduct unbiased reviews and sift through cbd product websites. We share all the key decision making factors you should consider before you buy.
Sources
To generate our product ratings, we rely on the following general sources:
CBD Manufacturers Websites
We get roughly 40% of our information from CBD manufacturers' website, based on quality and trustworthiness of the content. Manufacturers often place false, misleading information on their website so we carefully shift through each website to try validate the manufacturer's claims.
CBD Review Websites
Site owners often get paid for highlighting certain brands or for recommending specific topicals on their review websites. We do review these websites to try identify cbd manufacturers who might be paying review websites to recommend their topicals.
CBD Product Page Reviews
Roughly 20% of our data comes from reading customer reviews posted to online product pages. We do try to identify fake and false reviews. All reviews are checked multiple times to ensure they are original and the author has not been compensated for their the review.
Forums
About 10% of our data comes from consumer reviews posted on forums. For each product review we read legitimate threads in large online communities, then we collect and verify the posts to make sure they're valid and relevant to our research.
Third Party Testing Certificates
Every CBD topical product website is checked to confirm if their product has been independently tested by a third party. We check each and every third-party certificate to ensure the test results match the claims on the CBD topical product.
Internal Product Testing
We buy as many topicals as we can with the help of revenue we generate through affiliate income. Because we are dermatologists we assess and test the products just like we would any other topical that we recommend to our customers.
Unbiased Reviews
Brands cannot incentivize our reviewers to write favorable reviews, unlike other websites. All our reviews are 100% unbiased.
Our Ratings System
Based on the image below, we calculate average ratings for our cbd topicals using a 100 point rating system:
Poor: 0.0 to 19.99
Fair: 20.0 to 39.99
Good: 40.0 to 59.99
Very Good: 60.0 to 79.99
Excellent: 80.0 to 100
If you would like to know more about our review process please don't hesitate to reach out and contact us directly.