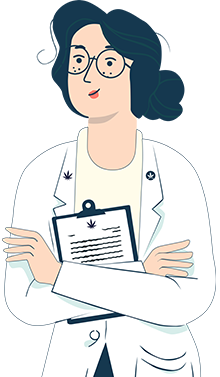 Cbdcreamadvisor.com strives to be the most trusted CBD Topical remediation service on the internet. We obsess over, review and test hundreds of topicals to find you the best products and deals.
We take a great deal of time to complete our reviews and our research is based on years of experience as dermatologists. In addition to our expertise, we analyze lab results from third parties.
Our aim is to save you time and eliminate the stress of trying to find the right CBD topical for you.
Our editorial work is completely independent. That means nothing appears on cbdcreamadvisor.com as a recommendation unless it is written by a member of our staff. We also medically review every article for accuracy.
So far, we have vetted over 300 CBD topicals and we write about each topical and share out findings with you. And we plan to continue until we've reviewed every single CBD topical on the internet.
Our research process is very detailed. In fact, we have written an article that describes our research process in great detail.
If a reader chooses to buy a CBD topical that we have evaluated, sometimes we may receive a an affiliate commission from the CBD manufacturer's website when the reader makes the purchase.
However, we do not have any personal relationships with CBD topical manufacturers. We sign up for the affiliate program on the CBD manufacturer's website if there is one. There's no incentive for us to promote that affiliate link. Our goal is to sign up for all the available affiliate commission options but not promote one product over the other based on commission.
We do not entertain CBD manufacturers or respond to pressure or incentives – in fact, it is quite the opposite.
We think that's a pretty fair system that keeps us committed to providing honest, unbiased reviews based on the quality of the topical and not the amount of commission we could earn.
The most important thing to us is that our readers trust the reviews we create for you on cbdcreamadvisor.com.
Feel free to reach out and let us know if you need any advice on which topical might be the best for you. We will do our best to help.