AFFILIATE DISCLOSURE: If you buy through the links on this page, CBD Cream Advisor DOES NOT earn an affiliate commission. CBD companies cannot buy influence over how we rate their CBD Topicals. Learn how we earn and how our unbiased review process of over 180+ CBD topicals works.
Endoca Brand Reputation
Endoca the company that makes Hemp Lips & Skin has been selling CBD balm since 2010. FDA has not issued any warning letters to Endoca. Buying Hemp Lips & Skin from Endoca has a money back guarantee.
Brand Reputation of Endoca
Company Name
Endoca
Year Established
2010
Reputation
3943 customer reviews
Lab testing
COA (Certificate of Analysis )
Yes
FDA Approved
No
Guarantee & Deliverability of Endoca
Refund Policy
30 Days
Ships From
Europe
Ships To
Europe & US
Delivery
4-6 weeks
Review Highlights: Endoca CBD Balm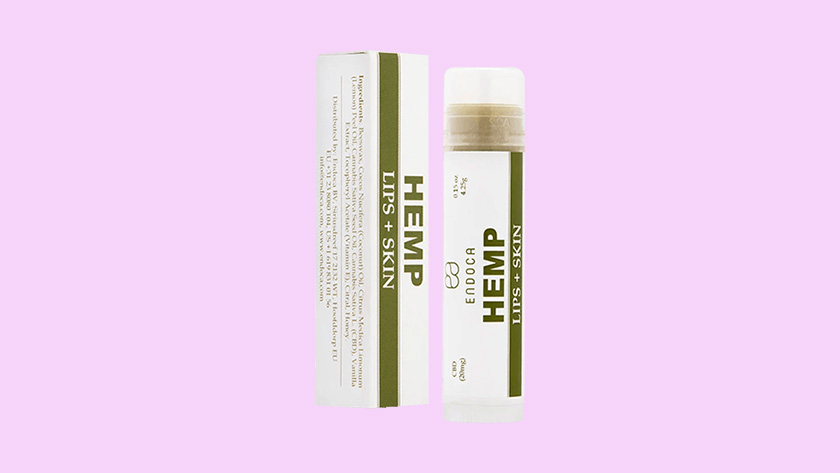 Quantity of Endoca CBD Balm
Amount of CBD in Jar
0.15oz
Percentage of CBD in Jar
5%
Percentage of Other ingredients
95%
Percentage of THC in Jar
THC free
Cost Breakdown of Endoca CBD Balm
CBD Product Price
$7.85
Jar Size
0.15oz
Cost of CBD per Milliliter
$0.39 per ml
Product Characteristics of Endoca CBD Balm
Scent
Vanilla
Hemp source
US
(CBD) Strength
20mg
Texture
Medium
Decision Making Factors
| Key Factors of Endoca CBD Balm | Our Rating |
| --- | --- |
| CBD Strength | AVERAGE |
| CBD Quality | VERY GOOD |
| Independently Tested | EXCELLENT |
| For Pain | AVERAGE |
| For Skin Conditions | GOOD |
| For General Skin Care | GOOD |
| Guarantee | VERY GOOD |
| Value For Money | GOOD |
Full Review
The lip and skin balm by Endoca is said to provide instant relief from dryness and irritation. It nourishes and moisturizes the skin to make it soft and smooth. The balm comes as a roll-on stick and is easy to use. It is travel-friendly and can be carried anywhere.
The balm is made using organic ingredients and essential oils. It doesn't contain THC. It is vegan, gluten-free, and non-GMO. It doesn't contain synthetic fragrances, artificial colors, and preservatives. The balm can be used on the lips, on the face, and on the body. It is meant for topical application only.
Findings: Lip & Skin Balm
Potency
The balm contains 20mg of CBD.
Hemp Cultivation
The balm is made using decarboxylated CBD hemp extract made from hemp grown in Demark and Netherlands.
Smell
The balm has vanilla as one of the ingredients.
Customer Ratings
There are a total of 3943 customer reviews for Endoca on Trust Pilot. The average rating is 4.4 stars.
Cost
The balm is priced at € 7.34. However, there is currently a discount where the balm is available for € 5.87. Customers can get discounts when they order more than one piece of the same product. For example, customers who order 2-3 pieces of the balm are eligible for a discount of 6%.
Independent Testing
The product is tested by third-party labs.
Ingredients
The balm is made using coconut oil, Vitamin E, vanilla extract, organic beeswax, honey, limonene, and natural food-grade ingredients that nourish the skin to make it soft.
How to Apply Lip & Skin Balm?
Gently rub the stick on your lips to moisturize them
Use at day or night
Can be used on face and body
Avoid contact with eyes
Meant for external use only
Store in a cool, dry place away from heat and direct sunlight
What does the 3rd Party Testing & Lab Results Reveal?
The name of the third-party lab is not available. However, we could find the CoA (Certificate of Analysis) of the products on the company website.
The CoA can be found along with the batch number on the company website.
The product passes the US and European limits for THC with nondetectable traces of THC in the body butter.
Find the certificate of analysis here:
https://www.endoca.com/quality-reports
Company Details
About Endoca
Endoca was founded in 2010. It supplies a wide range of CBD products throughout the world. The company is based in North Europe and offers high-quality CBD products online through the company website. Contact: https://www.endoca.com/contact-us or[email protected]
Location
The company headquarters is located in the Netherlands, though the company also has a shipping unit in the US.
Guarantee
The company offers a 30-day refund policy. It takes about 14 days for them to process the request. The company has set a limit and allows only two products for a refund. For more information, contact customer care at [email protected]
CBD Extraction Method
The company uses the CO2 extraction method to derive CBD oil from Denmark grown hemp.
Quality of Customer Support
Customers can contact customer care via phone, email, live chat, and the contact page on the company website. The customer support staff is lively and friendly.
Shipping Options
The company takes around 3-7 business days to ship the products within the USA. The standard shipping charge is $7.49. The company offers free shipping for orders over $74.
Orders outside the USA will be shipped from Europe. The standard shipping charges are €10 for EU countries and €20 for other European countries. The company offers free shipping over €100/ $100/ £100/ 500 DKK.
The shipping charges to the rest of the world are €40. The delivery time varies accordingly and may take even 4-6 weeks, depending on the location.