Ananda Hemp Topicals Reviewed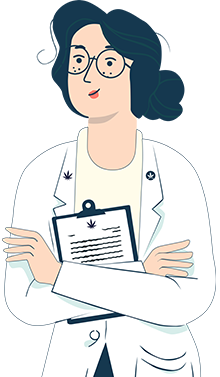 Ananda Hemp produces a massive selection of cruelty-free full-spectrum CBD products. The company claims to create these products with terpenes, amino acids, essential oils, beneficial cannabinoids, several phytonutrients, and CBD. During processing, the company claims to incorporate plant-based ingredients without any fillers or additives. The lotions and creams produced by Ananda Hemp
Here is a list of the products they make:
CBD topicals
CBD soft gels
1. Ananda Hemp Spectrum Salve
What You need To Know
---
CBD makes up 5% of Ananda Hemp Spectrum Salve. Each ml will cost you about 0.19$ which is good value for money.
The salve scent is minty. Its medium texture makes it ideal when you need to apply CBD to large parts of the body.
The combination of peppermint, coconut oil,  and CBD makes this CBD Salve a good choice for skincare.
There are 280 customer reviews indicating Ananda Hemp Spectrum Salve may be a very good pain reliever and have anti-inflammatory benefits.
Our analysis of the product strength, formulation, and lab test results help substantiate those claims.
Product & Pricing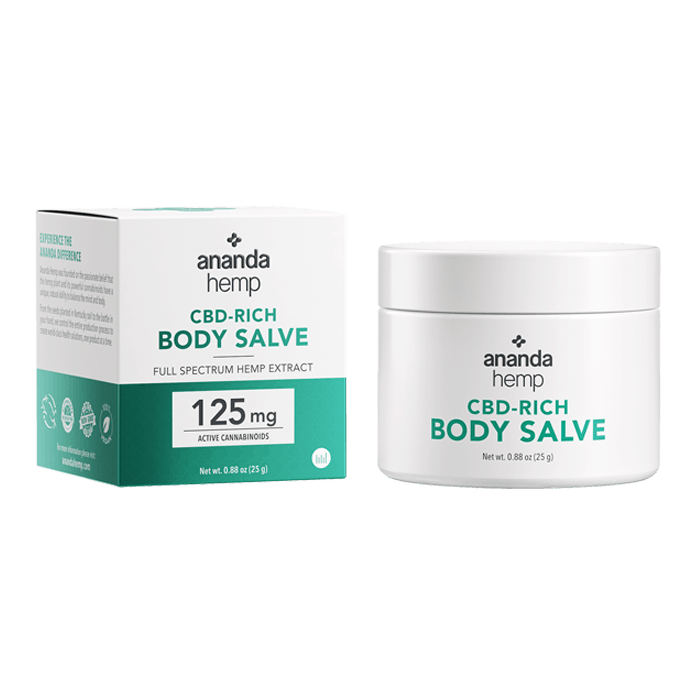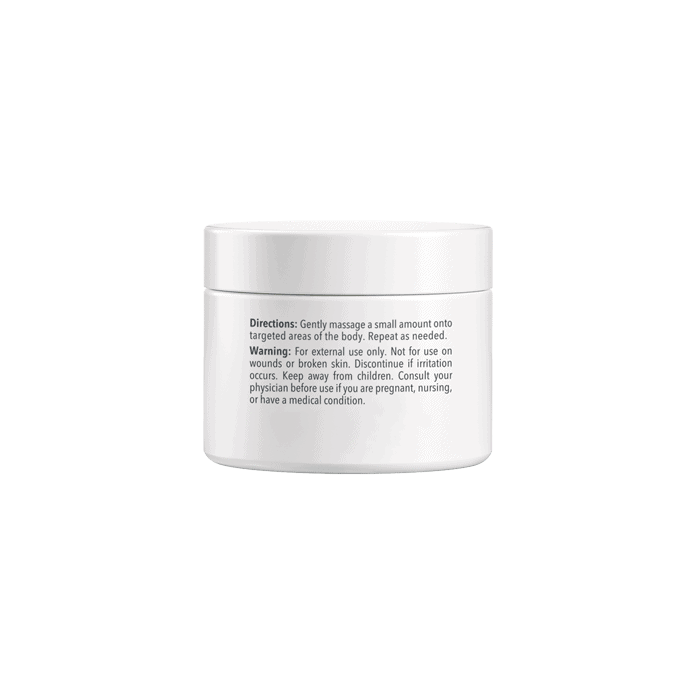 Lets first look at the decision making factors you should be considering before buying this salve
Overall Rating
Review Highlights




Extraction Type
Full-Spectrum



Ships From
United States.

Ships To
Everywhere Internationally, Except Asia.

The Benefits
The salve is quality tested for residual solvents, microbial, heavy metals, and pesticides.
The salve promotes a sense of relaxation and calm
The salve works as a localized topical relief that moisturizes and soothes.
The Drawbacks
The company does not use CO2 extraction.
The company sells a limited variation of the salve.
This Salve Vs Competitors
Based on the 17 CBD salve we have evaluated to date, Ananda Hemp Spectrum Salve ranks 15th out of 17.
| Rank | Brand | Image | Rating |
| --- | --- | --- | --- |
| 14 | Inesscents CBD Salvation Moontime Harmony Salve | | 70 |
| 15 | Ananda Hemp Spectrum Salve | | 63.33 |
| 16 | Apothecanna Super Salve | | 58.33 |
Full Review
Ananda Hemp Spectrum Salve contains 125 mg of premium full-spectrum cannabinoids. The company claims that this localized topical relief cream is thoroughly crafted with a blend of plant-based ingredients. The ingredients include moisturizing herbs, capsicum oil, organic ginger, and cocoa butter. This salve claims to promote and protect muscle health and skin. The ingredients in the rub have aromatherapeutic benefits, support the CBD's analgesic effects, and provide a gentle warming sensation. This skin-nourishing rub goes on smooth after application and gets quickly absorbed into the skin.
Findings: Ananda Hemp Spectrum Salve
Potency
One 25 mg salve jar is infused with 125 MG full-spectrum CBD.
Hemp Cultivation
The cream has full-spectrum CBD, third-party tested cultivated and grown by 8th generation Kentucky farmers.
Smell
The salve has a soothing minty aroma because it is infused with organic menthol crystals.
Customer Ratings
Ananda Hemp Spectrum Salve has over 280 reviews on the official website with a rating of 5 stars out of 5.
Cost
One 25g jar costs $23.99.
Independent Testing
The company gets the product tested by third-party labs
Ingredients
The cream contains the topical pain reliever arnica oil and the vitamin-A-rich emollient beeswax. It is infused with capsicum oil that treats arthritic conditions, and organic coconut oil. The other ingredients include organic menthol crystals, sunflower oil, organic ginger, white willow bark extract, peppermint, and Boswellia extract powder. The cream also contains wintergreen, organic cayenne, cocoa butter, eucalyptus, and shea butter.
How to Apply Ananda Hemp Spectrum Salve?
Open the lid of the jar.
Scoop out a small amount of the salve.
Gently massage the rub onto the body's targeted areas.
Repeat as needed day and/ or night.
Remember that the salve is only meant for external purposes and is not to be used on broken skin, wounds, or near the eyes.
Discontinue if irritation occurs.
Store in a dry, cool place.
What does the 3rd Party Testing & Lab Results Reveal?
DB Labs tests and confirms the quality of the salve.
The batch numbers of the product could be tested on the manufacturer's website.
The salve passes the US and European limits for THC.
Company Details
About Anada Hemp
Ananda hemp is one of the significant players in the hemp market and has been selling a vast selection of CBD products for the last 20 years. Ecofibre Ltd is the parent company of Ananda Hemp. They grow most of their products in Kentucky as the climate and soil create optimal conditions for growing the hemp outdoors. The company never uses GMOs, herbicides, or pesticides and practice organic growing methods. Email at [email protected].
Location
The company is headquartered in Georgetown in Kentucky, USA.
Guarantee
The company provides a full money-back guarantee, provided the salve is returned within thirty days of purchase.
CBD Extraction Method
The company website has not listed the extraction method used. But, it was found out that it uses food-grade ethanol and fractional distillation as the extraction process.
Quality of Customer Support
Customers can contact customer care through email at [email protected] (Monday-Friday) 9:00 Am – 5.00 PST, or place a call on (833) 791-2511.
Shipping Options
The company ships the salve to all the 50 states in the US and everywhere internationally, except Asia.
---
READ THIS NEXT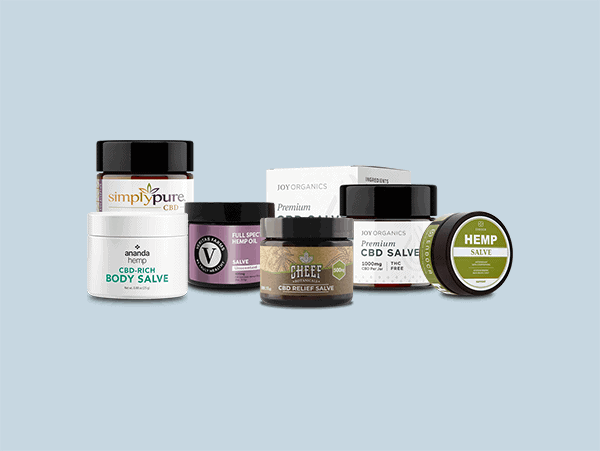 There are a lot of CBD salves available on the market. They all have different strengths and ingredients. Here's a list of the top 7 CBD salves on the market today, and we've covered every little detail so you can make a well-informed choice.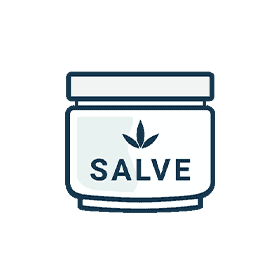 Discover all you need to know about CBD salves to determine if this type of topical would be a good choice for your needs. Discover when it's best to use a salve and when to use a different type of topical.
---