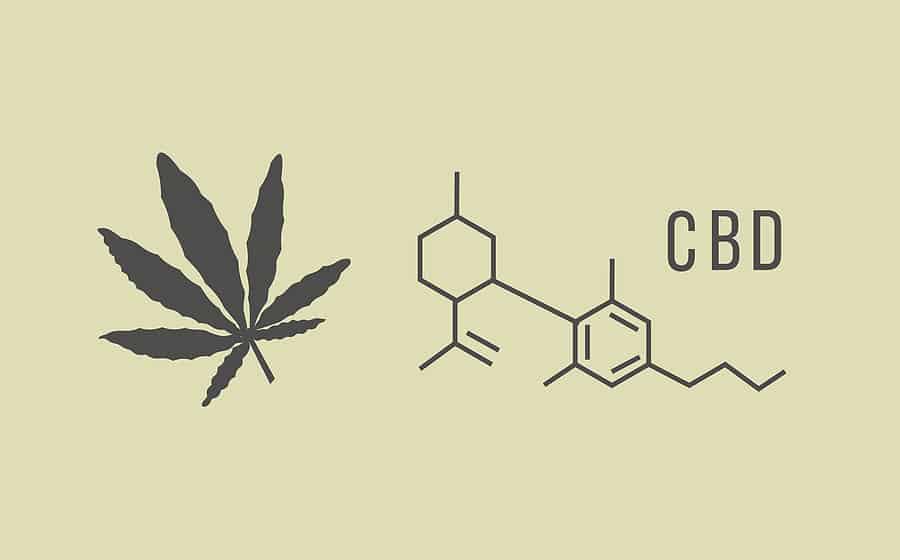 CBD topicals are described using a number of terms, acronyms, and phrases that can be confusing. The use of marketing jargon and acronyms can make it difficult to determine whether a term is a buzzword or what terminology you need to understand.
Because of this, we created a glossary of terms we use on cbdcreamadvisor.com when talking about CBD topical products. The glossary explains all confusing terminology in an easy-to-understand manner. Using the glossary will allow you to make more informed decisions.
—A—
—B—
Balm
A CBD balm is a mixture of Beeswax and CBD infused together. Balms are the hardest-textured CBD topical because of the high ratio of beeswax used as the base ingredient in the balm.
Bioavailability
This refers to the rate and degree to which a drug is absorbed by the body's circulatory system.
Body Butter
CBD body butter is a thick, deeply moisturizing cream. It contains coconut oil or shea butter and CBD as its base ingredients.
Broad spectrum CBD
One of the main forms of cannabidiol (CBD) is broad-spectrum CBD. The other two forms are full-spectrum CBD and CBD isolate. There are a variety of naturally occurring compounds in broad spectrum CBD, but they don't typically contain tetrahydrocannabinol (THC).
—C—
Cannabidiol
Cannabidiol, also known as CBD, is a naturally occurring cannabinoid found in cannabis plants. In the cannabis or hemp plant, the compound is the second most prevalent active ingredient.
Cannabinoid
Cannabis sativa contains naturally occurring chemicals called cannabinoids. There are over 480 different compounds in the plant, but only 66 of them are called cannabinoids.
Cannabis sativa
A subspecies of the cannabis plant, Cannabis sativa also known as hemp has a long stem and narrow foliage and is used both for hemp fiber and as a hemp oil source.
CBD
The term CBD stands for Cannabidiol, a substance found in cannabis plants.
Certificate of analysis
A document certifying that a product contains certain amounts of cannabinoids. The purpose of this proof of analysis is to guarantee quality assurance for both the consumer and the producer.
CO2 extraction
Carbon dioxide (CO2) is used for CO2 cannabis extraction in order to extract CBD (and other phytochemicals) from the plant. CO2 extraction is the fastest and most efficient method for extracting CBD from a plant.
Cream
CBD Cream contains moisturizing, hydrating water-based ingredients that would be commonly found in normal moisturizing cream, but has the added benefit of CBD infused into the cream.
—D—
Delta-9 tetrahydrocannabinol
Delta-9 tetrahydrocannabinol is a cannabinoid known by its abbreviation THC. THC is the primary psychoactive cannabinoid in cannabis.
—E—
ECS
The term ECS stands for Endocannabinoid system.
Endocannabinoid system
The endocannabinoid system (ECS) is a complex nerve cell signaling system that modulates the central nervous system's function and helps maintain homeostasis and the body's balance.
Ethanol extraction
Hemp is soaked in ethanol. The solid plant material is then separated from the liquid solvent-solute solution by filtering. To remove the solvent, rotary evaporation or falling film evaporation is used. In this case, a basic herbal extract is obtained.
—F—
FDA
The FDA (U.S. Food and Drug Administration) is part of the U.S. Department of Health and Human Services (HHS) and regulates the distribution and manufacturing of food, pharmaceuticals, medical devices, tobacco, and other consumer products.
—H—
Hemp
In CBD products, hemp is a distinctive strain of Cannabis sativa that must contain no more than .3% THC.
Hemp seed oil
Hemp seed oil is made by pressing hemp seeds. It is commonly used in hemp topicals.
—I—
Industrial hemp
A variety of commercial and industrial products can be made from industrial hemp, which includes rope, textiles, clothing, shoes, food, paper, bioplastics, insulation, and biofuels.
—I—
Lotion
CBD lotion is a light textured lotion that has been infused with CBD and is suitable for using on larger areas of skin or muscles.
—M—
Marijuana
Marijuana is a dried flower mixture comprising the medicinal and psychoactive properties of Cannabis sativa plants.
—N—
Nutraceutical
Nutraceuticals are substances that are derived from food or are parts of food that have medical or health benefits.
—O—
Organic Hemp
Hemp can only be grown organically using organic fertilizers, pesticides, fungicides, and genetically modified seeds.
—P—
Phytocannabinoid
Cannabis plants contain cannabinoids called phytocannabinoids. Plant phytocannabinoids interact with receptors in our bodies when they are extracted from the plant and consumed and are thought to have psychotropic and therapeutic effects.
Potency
CBD potency specifically refers to how strong the CBD content is a CBD topical.
Psychoactive
THC affects how the brain works in a psychoactive way, causing changes in mood, awareness, thoughts, feelings, or behavior. CBD has psychoactive properties, but does not produce the high associated with THC.
—R—
Rub
A CBD Rub is a term used to describe a CBD Salve or CBD Balm. CBD salves and balms have a thicker texture than other CBD Topicals, and they must be rubbed into the skin. This additional rubbing action is why the term CBD Rub is used.
—S—
Salve
CBD Salve is a topical ointment made from the cannabis plant and applied directly to the skin.
—T—
Terpene
Full spectrum or broad spectrum CBD oil contains other components of the cannabis plant besides CBD called terpenes. It is believed that terpenes enhance the therapeutic effects of CBD and other cannabinoids.
THC
THC is the primary psychoactive compound in cannabis that produces the high.
Tincture
A CBD tincture is an alcohol-based extract. To extract the natural compounds from the cannabis plant, high-proof alcohol is used.
Topical
A CBD topical is any cream, lotion, or salve infused with CBD that can be applied directly to the skin
—V—