AFFILIATE DISCLOSURE: If you buy through the links on this page, CBD Cream Advisor DOES NOT earn an affiliate commission. CBD companies cannot buy influence over how we rate their CBD Topicals. Learn how we earn and how our unbiased review process of over 180+ CBD topicals works.
Cannuka Brand Reputation
Cannuka the company that makes CBD Skin Balm has been making cbd balm since 2016. Cannuka has not received any warning letters from the Food and Drug Administration (FDA). Cannuka will give you a money back guarantee if you buy CBD Skin Balm and you are unhappy with it.
Brand Reputation of Cannuka
Company Name
Cannuka
Year Established
2016
Reputation
50 customer reviews
Lab testing
Tested by Advanced Plant Processing
COA (Certificate of Analysis )
Yes
FDA Approved
No
Guarantee & Deliverability of Cannuka
Refund Policy
30 Days
Ships From
US
Ships To
US
Delivery
No information
Review Highlights: Cannuka Balm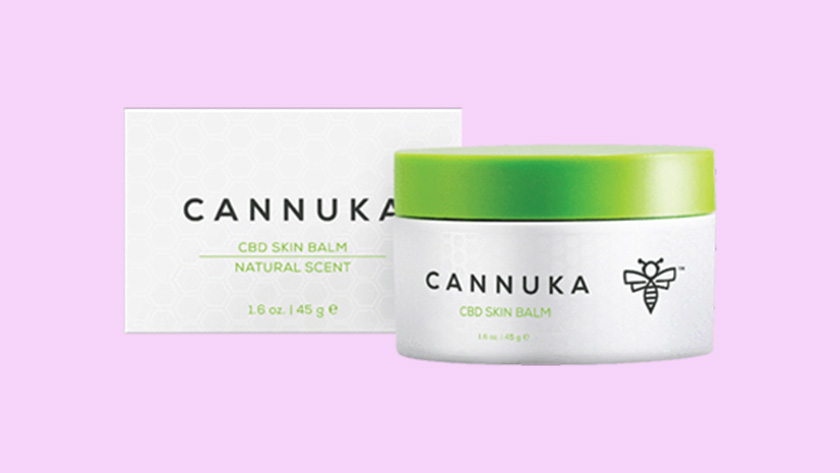 Quantity of Cannuka CBD Balm
Amount of CBD in Jar
1.6oz
Percentage of CBD in Jar
No information
Percentage of Other ingredients
No information
Percentage of THC in Jar
less than 0.3%
Cost Breakdown of Cannuka CBD Balm
CBD Product Price
$58.00
Jar Size
1.6oz
Cost of CBD per Milliliter
No information
Product Characteristics of Cannuka CBD Balm
Scent
No information
Hemp source
US
(CBD) Strength
No information
Texture
Medium
Decision Making Factors
| Key Factors of Cannuka CBD Balm | Our Rating |
| --- | --- |
| CBD Strength | POOR |
| CBD Quality | GOOD |
| Independently Tested | GOOD |
| For Pain | AVERAGE |
| For Skin Conditions | AVERAGE |
| For General Skin Care | AVERAGE |
| Guarantee | VERY GOOD |
| Value For Money | GOOD |
Full Review
The Cannuka Skin Balm claims to hydrate the skin and moisturize it to correct dry skin. The balm is said to soothe and calm irritated skin. It also claims to nourish and improve the texture and tone of the skin and make it bright. The company says that the skin balm can be used as a moisturizer and an in-flight face mask. The balm contains non-detectable traces of THC and is made from sustainably sourced ingredients.
The company is PETA-certified cruelty-free and doesn't test its CBD products on animals. The balm is also gluten-free and paraben-free. You can use this product from head to toe (on the face as well as the body). The company says that the balm is safe to be used by people of all skin types.
Findings: Cannuka CBD Skin Balm
Potency
The CBD strength of the balm is not mentioned.
Hemp Cultivation
The balm is made using 99.7% pure CBD isolate.
Smell?
We could not find the scent of the cream.
Customer Ratings
There are 50 customer reviews for the product on the company website. The customers who buy CBD balm through the website leave on average 5 stars. https://cannuka.com/products/cannuka-cbd-skin-balm
Cost
The jar is priced at $58 for 1.6 oz of CBS skin balm.
Independent Testing
The company gets the products tested by an independent third-party lab.
Ingredients
The balm is made using shea butter, beeswax, grape seed oil, tocopheryl acetate, rosehip seed oil, water/aqua, sweet almond oil, hydrogenated vegetable oil, grapefruit oil, cannabis sativa (hemp) seed oil, coconut oil, orange peel oil, potassium sorbate, honey, cannabis sativa (hemp) extract, and other ingredients.
How to Apply Cannuka CBD Skin Balm?
Take a small quantity of the balm
Warm in between your palms
Apply to the affected area
Use as needed to get relief from pain
Can be used on the face and body
Not meant for internal consumption
What does the 3rd Party Testing & Lab Results Reveal?
The products are tested by Advanced Plant Processing.
We are unable to test the batch number of the product on the company website.
The product passes the US and European limits for THC as it contains non-detectable traces of THC.
Find the sample CoA here: https://cannuka.com/pages/cbd-certificate-of-analysis
Company Details
About Cannuka
Michael Bumgarner founded Cannuka. As a child, he grew up on a farm in Ohio and wanted to legalize hemp as a wellness product. With inputs from his wife, a PA-C in dermatology, he started Cannuka to manufacture and supply natural CBD products in the US. The company sells its products online and offline. The company's HQ is located in Columbus, Ohio. Contact: [email protected] or https://cannuka.com/pages/contact-us
Location
The company is located at 1349 E. Broad St. Columbus, Ohio 43205, USA.
Guarantee
The company offers a 30-day return policy to customers who want to return the unused products. The product must retain its original packaging.
Customers who receive the wrong product can return it by contacting the support team in 24 hours after receiving the order.
CBD Extraction Method
The extraction process is not mentioned on the company website.
Quality of Customer Support
Customers can contact the support team via email and the Contact Us page on the company website.
Shipping Options
The company offers free shipping on all orders within the US. International orders need to pay the respective shipping charges. The company uses USPS First Class Mail to ship the orders. It also ships orders through UPS Ground Mail and FedEx. The delivery times vary based on the order.
Customers who sign up for the newsletter get a 25% discount.
The company also provides discounts to verified military personnel (active and veterans), first responders, teachers, medical personnel, commercial drivers, students, non-profit owners and employees, physically disabled, low-income, and unemployed members of society. Check this link for more information: https://cannuka.com/pages/exclusive-discounts