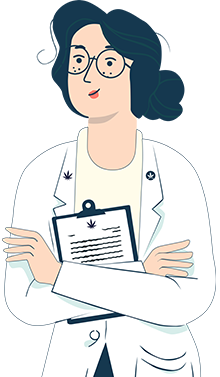 What You need To Know
---
CBD makes up 2.12% of Sagely CBD Cream. Each ml will cost you about 0.12$ which is poor value for money.
The cream scent is Peppermint. Its medium texture makes it ideal when you need to apply CBD to large parts of the body.
The combination of alcohol glycerin, argan oil,  and CBD makes this CBD Cream a good choice for skincare. 
A large portion of 99 customer reviews indicates Sagely CBD Cream may be an average pain reliever and have anti-inflammatory benefits.
Our analysis of the product strength, formulation, and lab test results help substantiate those claims.
Product & Pricing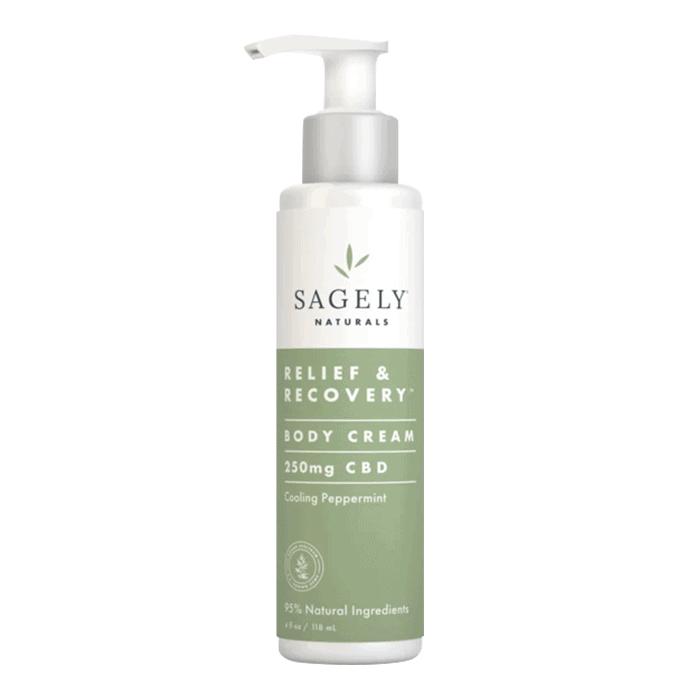 Product Pictures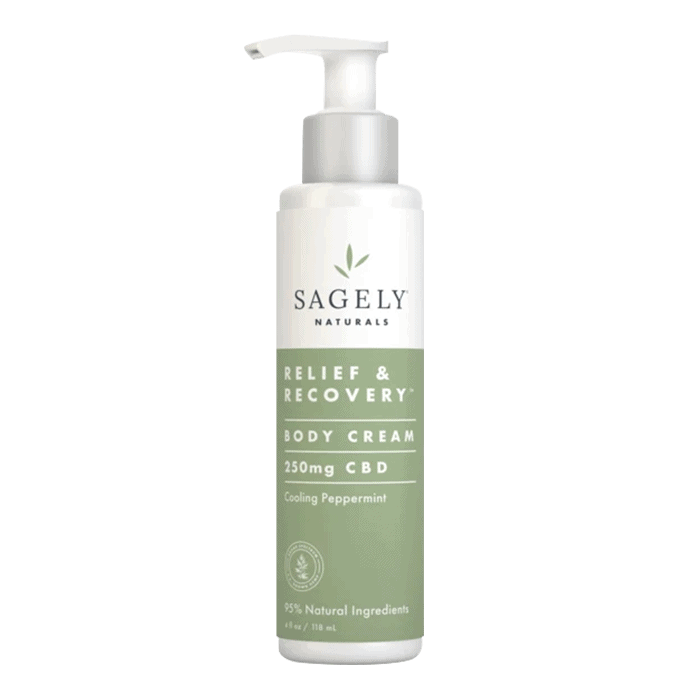 Sagely Relief & Recovery Cream
Lets first look at the decision making factors you should be considering before buying this cream
Overall Rating
Review Highlights

CBD Strength
250mg and 125mg

Jar Contains
2 oz and 4 oz


Extraction Type
Broad-Spectrum

Smell/ Scent
Peppermint oil


Ships From
United States.


The Benefits
The cream is non-greasy and light
Contains board spectrum CBD oil with less than 0.0025% THC
Provides instant relief from muscle and joint pains
The Drawbacks
The cream is not suitable for long-time CBD users
Contains only a maximum of 50 mg CBD in a 4 oz bottle
The lab reports are as transparent and easily accessible from the website
This Cream Vs Competitors
Based on the 87 CBD creams we have evaluated to date, Sagely Relief & Recovery Cream ranks 35th out of 87.
| Rank | Brand | Image | Rating |
| --- | --- | --- | --- |
| 34 | Thera Green Instant Freeze Healing Pain Rub | | 73.33 |
| 35 | Sagely Relief & Recovery Cream | | 70 |
| 36 | CBDPure Muscle and Joint Cream | | 70 |
Full Review
Sagely hemp CBD cream comes in 2 oz and 4 oz bottles with 25 mg and 50 mg CBD strength respectively. It is a non-greasy, soothing, and cooling cream that claims to provide relief from body pains. It is made using natural ingredients such as argan oil, peppermint oil, and menthol along with broad-spectrum CBD oil.
The ingredients used are vegan, gluten-free, cruelty-free, and lab tested. The product is made in a GMP-standard facility and tested by third-party labs. It contains no sulfates, paraben, or synthetic fragrances, and is safe to use. It provides good relief from pains and gives an instant cooling effect.
Findings: Sagely Relief & Recovery Cream
Potency
The cream comes in two strengths- 125 mg for 2 oz and 250 mg for 4 oz.
Hemp Cultivation
The cream has broad-spectrum hemp grown in Colorado and Oregon partner farms that are state certified by the Department of Agriculture in the USA.
Smell
The cream has a nice peppermint scent due to the presence of peppermint oil.
Customer Ratings
Out of 99 reviews, a majority of the customers have rated the product 5 stars, while the rest have rated it 4 stars, with only three customers rating it 3 stars. The cream has an average rating of 4.8 stars on the company website.
Cost
One 125 mg bottle costs $16.99 (2 fl oz).
One 250 mg bottle costs $29.99 (4 fl oz)
Independent Testing
The company gets the products tested by independent third-party labs.
Ingredients
The cream is made using water, alcohol glycerin, menthol (for cooling and soothing), argan oil, safflower seed oil, peppermint oil, xanthan gum, and other ingredients that claim to provide relief from body, joint, and muscle pains.
How to Apply Sagely Relief & Recovery Cream?
Take some cream and apply liberally to the affected area
Massage it lightly for 30 seconds to 1 minute
Use it every day or when the pain occurs
Do not ingest the cream
For external/ topical use only
What does the 3rd Party Testing & Lab Results Reveal?
The details of the third-party lab are not found on the website. However, they can be provided by the customer care upon request.
The test report can be checked from the company's website using the batch number of the product. For lab report prior to the purchase, contact customer support via email-

[email protected]

The product passes the US limits for THC at less than 0.0025% as it uses industrial hemp.
Find the lab reports here by entering the batch number or contact the customer support:
https://www.sagelynaturals.com/pages/certificate-of-analysis
Company Details
About Sagely Naturals
Sagely Naturals was found in 2015 by Kaley Nichol and Kerrigan Behrens to create a wholesome wellness range of products using high-quality CBD extract. The company sells the products on the website. The headquarters is located in Santa Monica, CA. Contact: https://www.sagelynaturals.com/pages/contact-us
Location
The company headquarters is located in Santa Monica, CA, USA.
Guarantee
The company offers a 30-day money-back guarantee. Customers can contact customer care through email for information and are advised to keep the receipts until the issue is resolved.
CBD Extraction Method
The company follows a proprietary extraction process that uses the CO2 method of CBD extraction. The company does not use any harsh solvents or chemicals to extract CBD oil.
Quality of Customer Support
Customer care can be contacted via email, phone, and webchat on the company website.
Shipping Options
The company provides free ground shipping in the USA for orders over $36. It does not offer international shipping. The parcels are dispatched within a few hours of placing an order. The delivery waiting time is around 7-10 business days.
---
READ THIS NEXT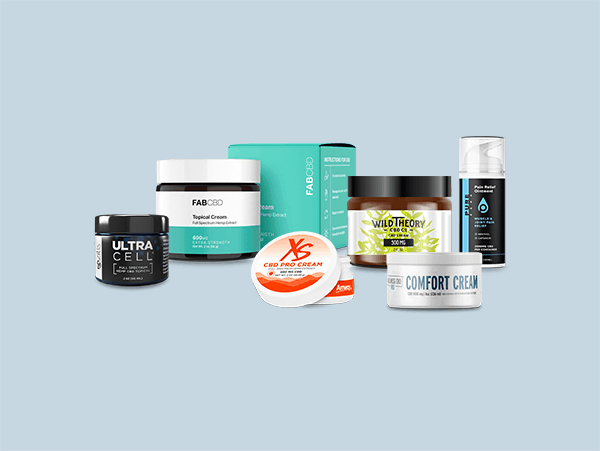 There are a lot of CBD creams out there. They all differ in their strengths and ingredients. In this article, we provide a list of the 7 best CBD Creams out there. To make your life easier, we broken down every detail about each of CBD products we picked.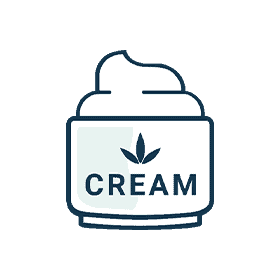 Learn everything you need to know about CBD Cream and if this type of topical is right for you. Discover when CBD cream is the right choice and when something else is superior.
---