Papa & Barkley CBD Releaf Balm Reviewed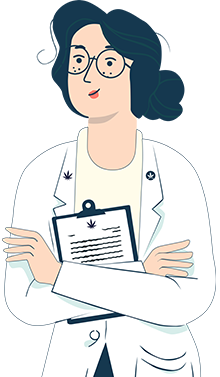 Product & Pricing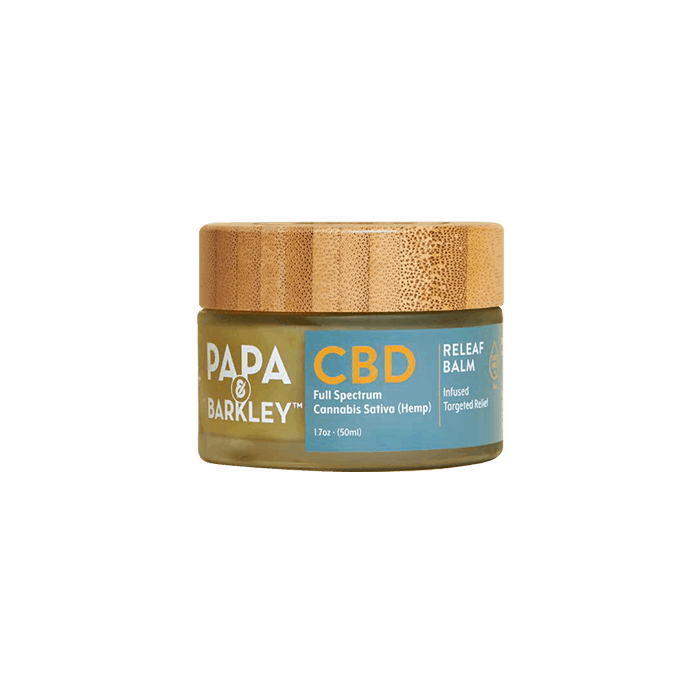 Product Pictures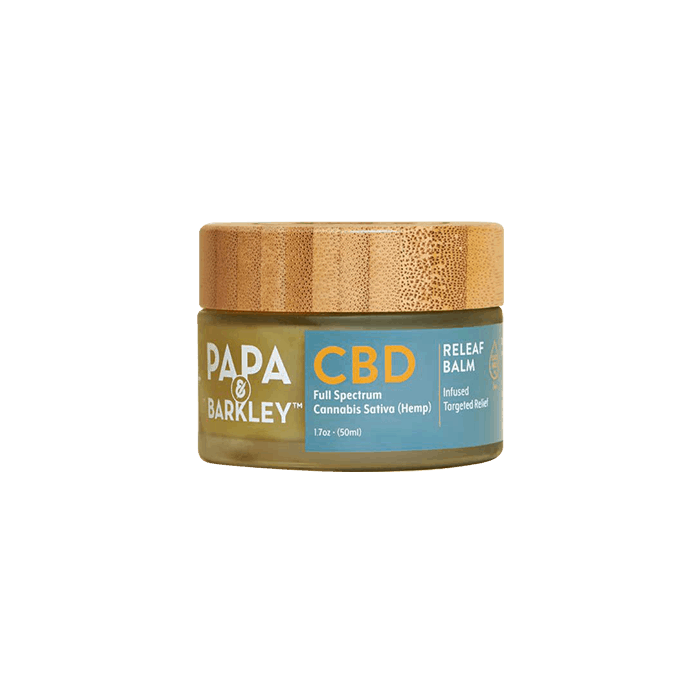 Papa & Barkley CBD Releaf Balm
Lets first look at the decision making factors you should be considering before buying this balm
Overall Rating
Review Highlights

CBD Strength
180mg and 600mg

Jar Contains
0.5 oz and 1.7 oz


Extraction Type
Full-Spectrum

Smell/ Scent
Lavender, Eucalyptus, Peppermint, and Tea Tree oils


Ships From
United States.


The Benefits
The balm provides relief from muscle and joint pains
It helps relieve stress and improves sleep
It contains less than 0.3% THC
The Drawbacks
The company sells the products only in the US
The balm is manufactured in a facility that processes nuts
This Balm Vs Competitors
Based on the 18 CBD balms we have evaluated to date, Papa & Barkley CBD Releaf Balm ranks 5th out of 18.
| Rank | Brand | Image | Rating |
| --- | --- | --- | --- |
| 4 | Lazarus Naturals Soothing Mint CBD Balm | | 77 |
| 5 | Papa & Barkley CBD Releaf Balm | | 75 |
| 6 | Elixinol CBD Hemp Balm | | 74 |
Full Review
The Releaf balm by P&B is said to provide relief from muscle and joints pains, aches, and soreness. The balm can be used after a workout session. It claims to relieve pain from cramps and stretches. Ingredients like lavender, peppermint, and tea tree provide relief from inflammation and also help in improving sleep.
The balm is made using full spectrum CBD and contains less than 0.3% THC. It is made in a manufacturing unit that processes nuts, so users with a nut allergy should be extra careful. Do a patch test before using the balm. The balm provides a cooling sensation and helps users relax.
Findings: CBD Releaf Balm
Potency
180mg in 0.5 oz (15 ml)
600 mg in 1.7 oz (50 ml)
Hemp Cultivation
The balm is made using full spectrum CBD extract made from hemp grown in the US.
Smell
The balm has a subtly herbaceous scent due to the use of ingredients like lavender, eucalyptus, peppermint, and tea tree oils.
Customer Ratings
There are 366 customer reviews on the company website. The average rating of the product is 4.8 stars. 328 customers rated it 5 stars, 18 customers rated it 4 stars, 4 customers rated it 3 stars, 6 customers rated it 2 stars, and 10 customers rated it 1 star.
Cost
$29.99 (for 0.5 oz)
$79.99 (for 1.7 oz)
Independent Testing
The product has been tested by independent third-party labs.
Ingredients
The balm is made using hemp extract, coconut oil, beeswax, essential oil blend (eucalyptus, tea tree, peppermint, lavender), vitamin e oil, and natural terpenes to provide relief from topical pain.
How to Apply CBD Releaf Balm?
Take one tbsp of the balm
Apply to the affected area and gently into the skin
Users can apply a little more balm for additional relief
Meant for external use only
Do not apply to broken skin, bruises, or wounds
Avoid contact with eyes
Discontinue usage and consult a doctor if irritation occurs
What does the 3rd Party Testing & Lab Results Reveal?
Company Details
About Papa & Barkley
Papa & Barkley was founded by Adam Grossman to supply natural CBD products for pain relief. The company headquarters is located in California and ships products within the US. Contact: https://papaandbarkleycbd.com/pages/contact or [email protected]
Location
The company is located at 350 N Glendale Ave, Suite B123, Glendale, CA.
Guarantee
The company offers a 30-day money-back guarantee. The refund will be issued only for regular items (and not the ones on sale). Customers can contact the support team for more information.
The window to claim a refund for damaged products is 48 hours after receiving the order.
CBD Extraction Method
The company uses the whole plant infusion process where hemp is added to a base oil (MCT) to prepare it for infusion. Then they add little heat, pressure, and water to extract full spectrum CBD oil.
Quality of Customer Support
Customers can contact customer support via email, phone, and contact us page on the company website.
Shipping Options
The company uses USPS ground shipping services to deliver orders in the US market. It offers free ground shipping for orders over $75.
---
READ THIS NEXT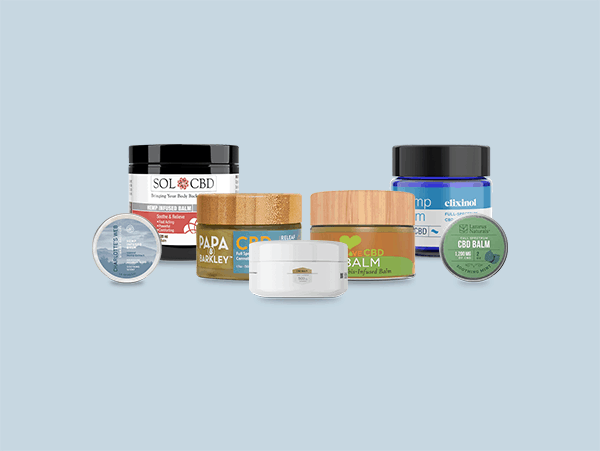 Here are our recommendations for the best CBD Balms this year. Do not purchase a CBD Balm until you read this article. We chose the best CBD Balms available and provide you with all the key decision making factors to consider before buying.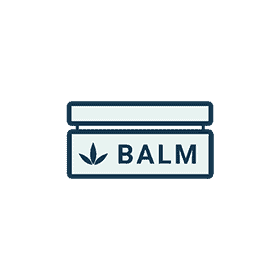 Before purchasing a CBD Balm, you should ensure that a balm is suitable to treat your ailment or skincare needs. In some cases, other topicals might be better suited for your needs. This article provides all the information you need.
---