Harmonious Hemp CBD Pain Salve Reviewed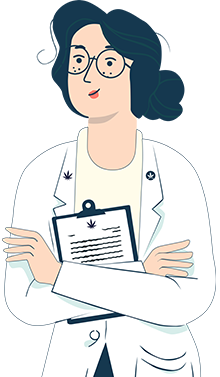 Product & Pricing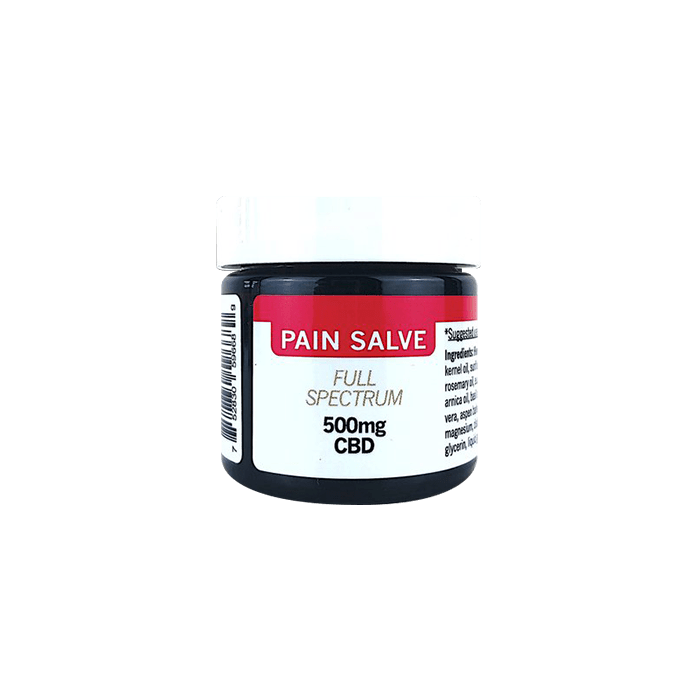 Product Pictures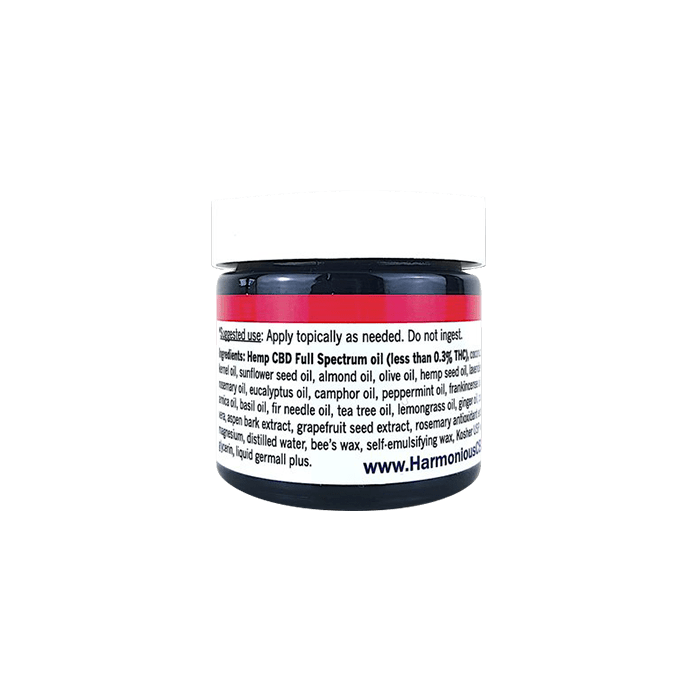 Harmonious Hemp CBD Pain Salve
Lets first look at the decision making factors you should be considering before buying this salve
Overall Rating
Review Highlights




Extraction Type
Full-Spectrum

Smell/ Scent
Essential oils


Ships From
United States.


The Benefits
The salve provides great relief from muscle and body pains
The salve is gluten-free and vegan
The salve contains less than 0.3% THC
The Drawbacks
The salve comes in a single size
The jar is said to be a little expensive
This Salve Vs Competitors
Based on the 17 CBD salve we have evaluated to date, Harmonious Hemp CBD Pain Salve ranks 10th out of 17.
| Rank | Brand | Image | Rating |
| --- | --- | --- | --- |
| 9 | CBDistillery CBDol® Topical CBD Salve | | 76 |
| 10 | Harmonious Hemp CBD Pain Salve | | 73.33 |
| 11 | Terra Vida CBD Relief Salve | | 73.33 |
Full Review
The pain salve by Harmonious is said to provide relief from body pain. The company claims that people with an active lifestyle will get relief from sore and stiff muscles and inflammation due to the use of full spectrum CBD oil, arnica, peppermint oil, other essential oils, and natural ingredients.
The slave is made using organic hemp and contains less than 0.3% THC. It is vegan, gluten-free, sugar-free, and non-GMO. The salve has been tested by a third-party lab.
Findings: Hemp CBD Pain Salve
Potency
Each jar contains 500mg of CBD.
Hemp Cultivation
The salve is made using full spectrum CBD oil extracted from organic hemp grown in Colorado.
Smell
The salve contains essential oils.
Customer Ratings
There are four customer reviews on the company website. All four of them have rated the product 5 stars.
Cost
Each jar of the pain salve is priced at $80 (for 1oz).
Independent Testing
The product has been tested by independent third-party labs.
Ingredients
The salve is made using coconut oil, almond oil, apricot kernel oil, olive oil, arnica oil, basil oil, fir needle oil, tea tree oil, sunflower seed oil, lavender oil, rosemary oil, distilled water, bee's wax, self-emulsifying wax, kosher USP vegetable glycerin, eucalyptus oil, camphor oil, peppermint oil, frankincense oil, myrrh oil, lemongrass oil, ginger oil, clove oil, aloe vera, aspen bark extract, grapefruit seed extract, rosemary antioxidant extract, magnesium, and other ingredients that provide relief from topical pain.
How to Apply Hemp CBD Pain Salve?
Take a small quantity of the salve
Apply to the affected area
Do not consume the salve internally
What does the 3rd Party Testing & Lab Results Reveal?
The company gets the product tested by 374 Labs.
A picture of the CoA (Certificate of Analysis) is found on the individual product webpage.
The product passes the US and European limits for THC as it contains less than 0.3% THC.
Company Details
About Harmonious CBD
The company was founded in 2018 by a team of passionate people who wanted to supply the best quality CBD wellness products in the US market. The company sells its range of products through the website and numerous retail stores. The company headquarters is in NV. Contact: [email protected] or (775) 843-4804
Location
The company headquarters is located in Sparks, NV.
Guarantee
There is no information on the company website.
CBD Extraction Method
The company uses the CO2 extraction method to extract CBD oil from organic hemp.
Quality of Customer Support
Customers can contact customer support through email and phone.
Shipping Options
The company ships the products within the US. The delivery time is 3.-5 business days. The orders are shipped through USPS Priority Mail.
---
READ THIS NEXT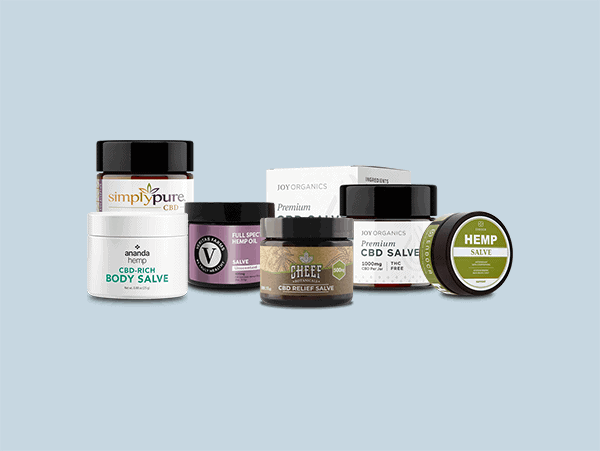 There are a lot of CBD salves available on the market. They all have different strengths and ingredients. Here's a list of the top 7 CBD salves on the market today, and we've covered every little detail so you can make a well-informed choice.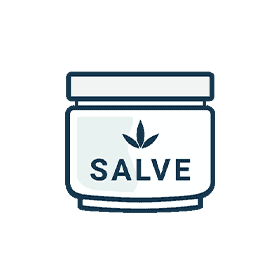 Discover all you need to know about CBD salves to determine if this type of topical would be a good choice for your needs. Discover when it's best to use a salve and when to use a different type of topical.
---