Green Roads Muscle and Joint Relief CBD Cream Reviewed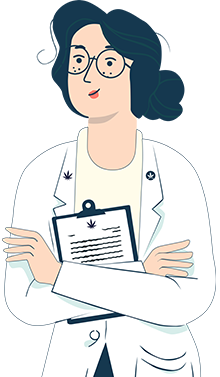 What You need To Know
---
CBD makes up 11.67% of Green Roads Muscle and Joint Relief CBD Cream. Each ml will cost you about 0.13$ which is good value for money.
The cream scents are Menthol and Lavender. Its medium texture makes it ideal when you need to apply CBD to large parts of the body.
The combination of glycerin, vitamin E,  and CBD makes this CBD Cream a good choice for skincare. 
A large portion of customer reviews indicates Green Roads Muscle and Joint Relief CBD Cream may be an average pain reliever and have anti-inflammatory benefits.
Our analysis of the product strength, formulation, and lab test results help substantiate those claims.
Product & Pricing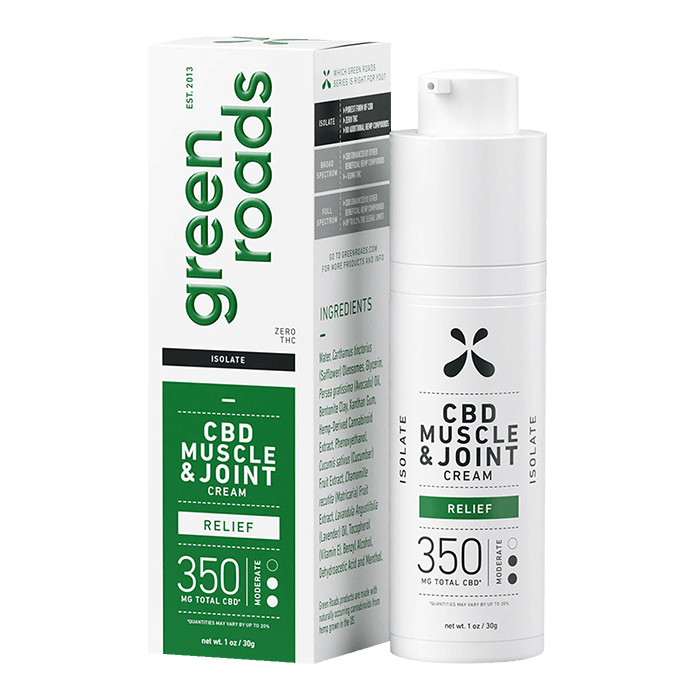 Product Pictures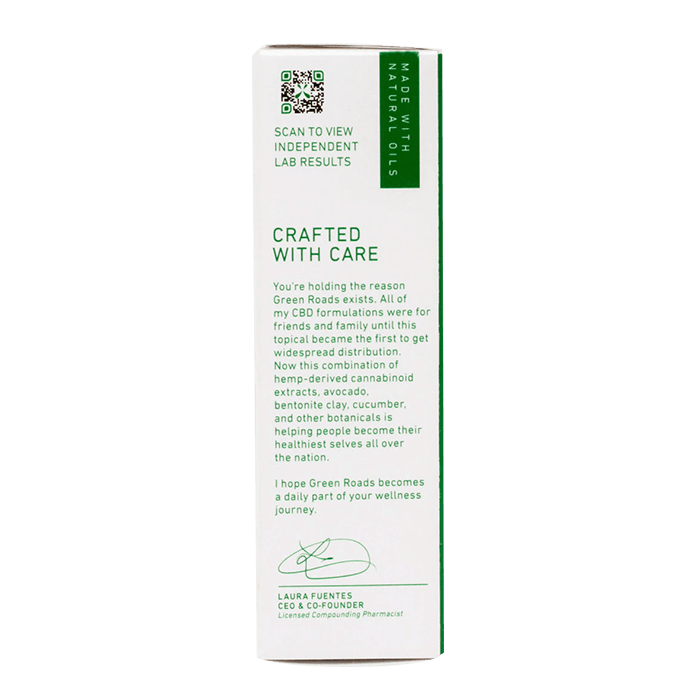 Green Roads Muscle and Joint Relief CBD Cream
Lets first look at the decision making factors you should be considering before buying this cream
Overall Rating
Review Highlights

CBD Strength
350mg, 150mg and 50mg

Jar Contains
1 oz and 0.3 oz



Smell/ Scent
Menthol and Lavender

Refund Policy
No Information on the company website

Ships From
United States.
United Kingdom

Ships To
North America
South America
Australia/Oceania
Asia
Africa

The Benefits
The cream provides good relief from pain
The company offers a discount for veterans or those on active duty
The cream is smooth and nonsticky
The Drawbacks
The new version of the cream has more of a menthol scent than lavender
The new version of the cream is thicker
The pump doesn't come off completely
This Cream Vs Competitors
Based on the 87 CBD creams we have evaluated to date, Green Roads Muscle and Joint Relief CBD Cream ranks 41st out of 87.
| Rank | Brand | Image | Rating |
| --- | --- | --- | --- |
| 40 | Joy Organics | | 70 |
| 41 | Green Roads Muscle and Joint Relief CBD Cream | | 66.66 |
| 42 | NuLife Pain Relieving CBD Cream | | 66.66 |
Full Review
The CBD Muscle and Joint cream by Green Roads is said to provide relief from cramps, soreness, and stiffness in the muscles and joints of the body. The cream is made using American grown hemp and doesn't contain THC.
It is vegan, gluten-free, cruelty-free, and doesn't contain any artificial flavors or coloring. The bottle has an easy-to-use pump applicator.
Findings: Green Roads Muscle and Joint Relief CBD Cream
Potency
The cream comes with two CBD strengths- 150mg and 350mg (for every 1 oz) bottle and 50mg CBD strength in the travel size bottle.
Hemp Cultivation
The cream contains CBD isolate extracted from Florida, Colorado, and Kentucky grown hemp.
Smell
The cream has a pleasant and mild scent due to the use of menthol and lavender.
Customer Ratings
There are 77 customer reviews on the product webpage. The average rating of the cream is 4.4 stars. 52 customers have rated it 5 stars, 19 have rated it 4 stars, 4 have rated it 3 stars, and 2 have rated it 2 stars.
Cost
Each travel size tube of 0.3 oz costs $11.99
Each bottle of 150mg CBD cream costs $24.99 for 1 oz
Each bottle of 350mg CBD cream costs $44.99 for 1 oz
Independent Testing
The company gets the products tested by third-party labs.
Ingredients
The cream is made using water, safflower, glycerin, avocado oil, lavender oil, xanthan gum, vitamin E, cucumber fruit extract, chamomile fruit extract, bentonite clay, and other ingredients that claim to provide relief from muscle and joint pains.
How to Apply Green Roads Muscle and Joint Relief CBD Cream?
Take a small quantity of the cream
Apply to the affected area and rub it into the skin
Use once every 4-6 hours (or as needed)
The cream is meant for external use only
Close the lid tightly and store in a cool, dry place
If pregnant or nursing, consult a doctor before using the cream
What does the 3rd Party Testing & Lab Results Reveal?
The company gets the products tested by Kaycha Labs,
Customers can find the lad reports for each batch number of the product on the product webpage.
The product passes the US and European limits for THC as it is THC-free.
Find all lab reports here by entering the batch number: https://greenroads.com/labsheets
Company Details
About Green Roads
Green Roads was founded in 2013. The Co-founder, Laura Fuentes, worked as a compounding pharmacist with more than 25 years of experience before starting the company. The brand sells an array of CBD products in the market. The HQ is in South Florida. Contact: https://greenroads.com/pages/contact-us or [email protected]
Location
The company headquarters is located in Deerfield Beach, Florida.
Guarantee
There is no information on the company website.
CBD Extraction Method
The company uses the CO2 extraction method to extract CBD from US grown hemp.
Quality of Customer Support
Customers can contact customer support via email, phone, live chat, and contact us page on the company website. The team replies to emails within a day.
Shipping Options
The company offers free 2-day shipping on orders for $50 or more placed within the US. The delivery time is around 5 business days. The company uses FedEx for shipping. If the delivery address is a PO Box, it will use USPS. The company $9.95 as shipping charges for orders less than $50.
The company doesn't directly ship to Europe. However, interested customers can contact the wholesaler here: https://cbdwellnesscentre.co.uk/
---
READ THIS NEXT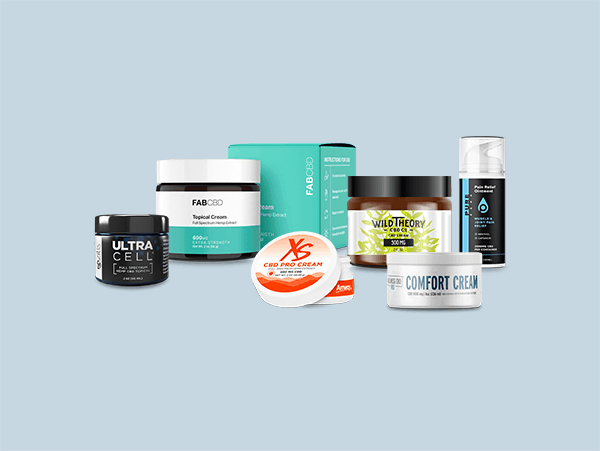 There are a lot of CBD creams out there. They all differ in their strengths and ingredients. In this article, we provide a list of the 7 best CBD Creams out there. To make your life easier, we broken down every detail about each of CBD products we picked.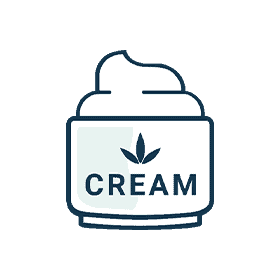 Learn everything you need to know about CBD Cream and if this type of topical is right for you. Discover when CBD cream is the right choice and when something else is superior.
---