Cheef Botanicals CBD Salve Review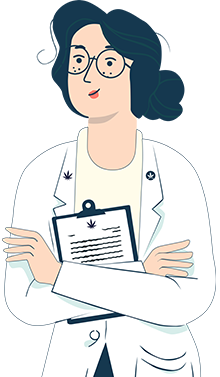 What You need To Know
---
CBD makes up 33.90% of Cheef Botanicals CBD Salve. Each ml will cost you about 0.05$ which is excellent value for money.
The salve scent is earthy. Its medium texture makes it ideal when you need to apply CBD to large parts of the body.
The combination of jojoba oil, vitamin E,  and CBD makes this CBD salve a good choice for skincare. 
A large portion of 1163 customer reviews indicates Cheef Botanicals CBD Salve may be a very good pain reliever and have anti-inflammatory benefits.
Our analysis of the product strength, formulation, and lab test results help substantiate those claims.
---
Product & Pricing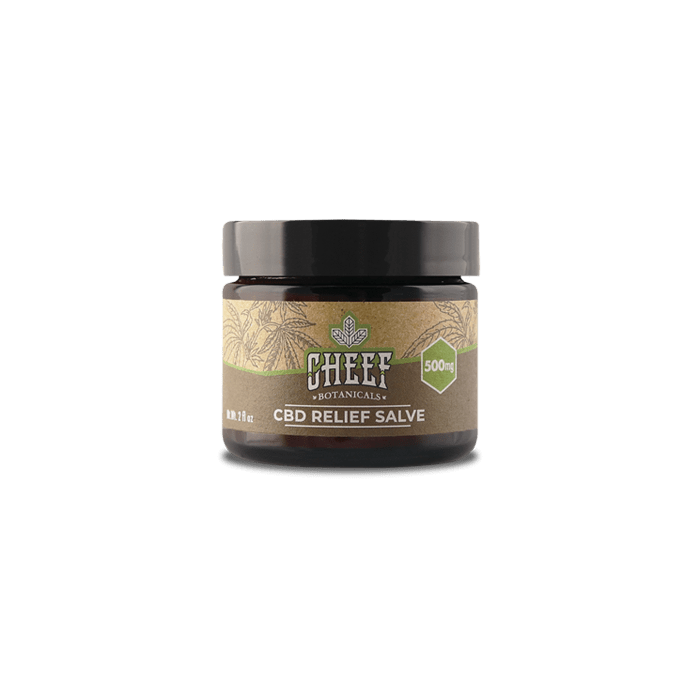 Product Pictures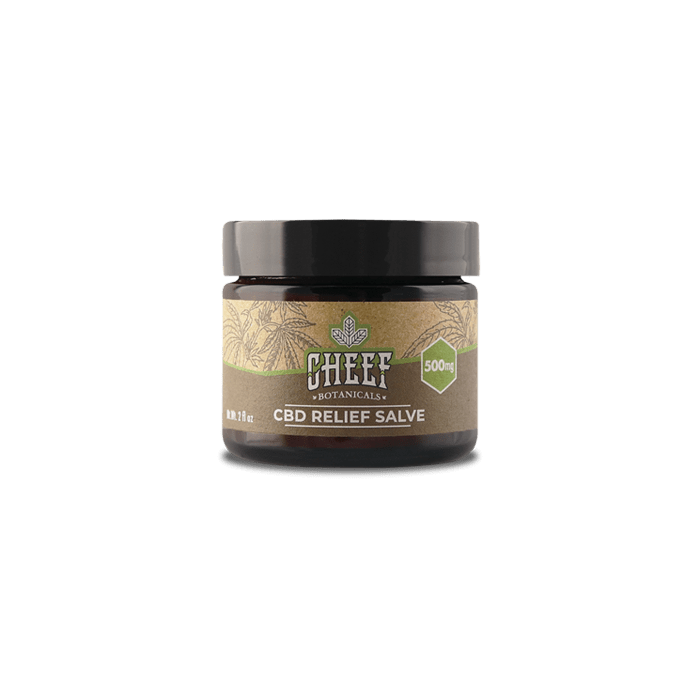 Cheef Botanical CBD Relief Salve
Lets first look at the decision making factors you should be considering before buying this salve
Overall Rating
Review Highlights

CBD Strength
1000mg and 500mg



Extraction Type
Full-Spectrum



Ships From
United States.


The Benefits
The slave has two CBD strengths to choose from
The salve is rich and thick
The salve doesn't contain THC
The Drawbacks
The batch-wise lab reports have to be requested
Not everyone likes the smell of the salve
The company ships the products only in the US
This Salve Vs Competitors
Based on the 17 CBD salve we have evaluated to date, Cheef Botanical CBD Relief Salve ranks 3rd out of 17.
| Rank | Brand | Image | Rating |
| --- | --- | --- | --- |
| 2 | Joy Organics Premium CBD Salve | | 89 |
| 3 | Cheef Botanicals CBD Relief Salve | | 87 |
| 4 | Veritas Farms CBD Topicals | | 85 |
Full Review
The CBD relief salve by Cheef Botanical is said to provide fast relief from body pains. It helps recovering athletes and people with an active lifestyle to get relief from the body, joint, and muscle pain. The essential oils nourish the skin to make it healthy.
The salve has the texture of the vapor rub. It is thick and has been formulated to provide fast relief. The salve doesn't contain THC.
Findings: CBD Relief Salve
Potency
The salve comes in two CBD strengths- 500mg and 1000mg.
Hemp Cultivation
The salve contains full-spectrum hemp extracted from Colorado and Oregon grown hemp.
Smell
The salve has an earthy smell like hemp.
Customer Ratings
The company has a total of 1163 customer reviews. The average rating is 4.6 stars.
Cost
$39.95 for 500mg CBD (2 fl oz)
$69.95 for 1000mg CBD (2 fl oz)
Independent Testing
The company gets the products tested by third-party labs.
Ingredients
The salve is made using full-spectrum CBD, olive oil, coconut oil, jojoba oil, candelilla wax, peppermint essential oil, fennel essential oil, calendula flowers, vitamin E, frankincense essential oil, and other ingredients that provide relief from topical pain and nourishes the skin.
How to Apply CBD Relief Salve?
Take a small quantity of the salve
Apply to the affected area
Gently rub it into the skin until it is fully absorbed
Use as and when needed
What does the 3rd Party Testing & Lab Results Reveal?
Company Details
About Cheef Botanicals
Cheef Botanicals is founded by health-conscious cannabis enthusiasts who have more than 25 years of combined experience in the organic food industry. The company sells a range of CBD products in the US. The headquarters is located in California. Contact: https://cheefbotanicals.com/contact-us/ or [email protected]
Location
The company headquarters is located at 7250 Bandini Blvd #110 Commerce, CA.
Guarantee
The company offers a 30-day 100% money-back guarantee. The company also offers a 15-day grace period, along with 30 days for a refund. This means that customers have a maximum of 45 days to apply for a refund. Contact customer support for more information.
CBD Extraction Method
The company uses the CO2 extraction method to derive CBD from hemp grown in Colorado and Oregon.
Quality of Customer Support
Customers can contact customer service via phone, email, live chat, and contact us page on the company website.
Shipping Options
The company offers free shipping on all orders. The delivery time is 1-5 business days, with 3 days being the usual delivery time. Customers can also request for priority shipping (for a flat rate of $7.50).
---
READ THIS NEXT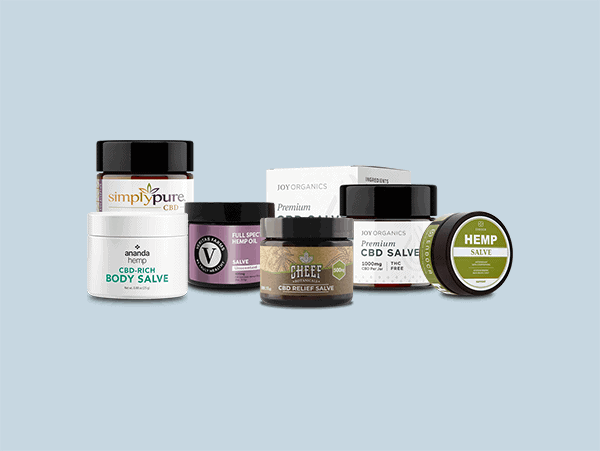 There are a lot of CBD salves available on the market. They all have different strengths and ingredients. Here's a list of the top 7 CBD salves on the market today, and we've covered every little detail so you can make a well-informed choice.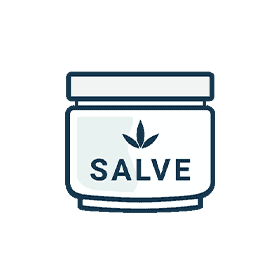 Discover all you need to know about CBD salves to determine if this type of topical would be a good choice for your needs. Discover when it's best to use a salve and when to use a different type of topical.
---